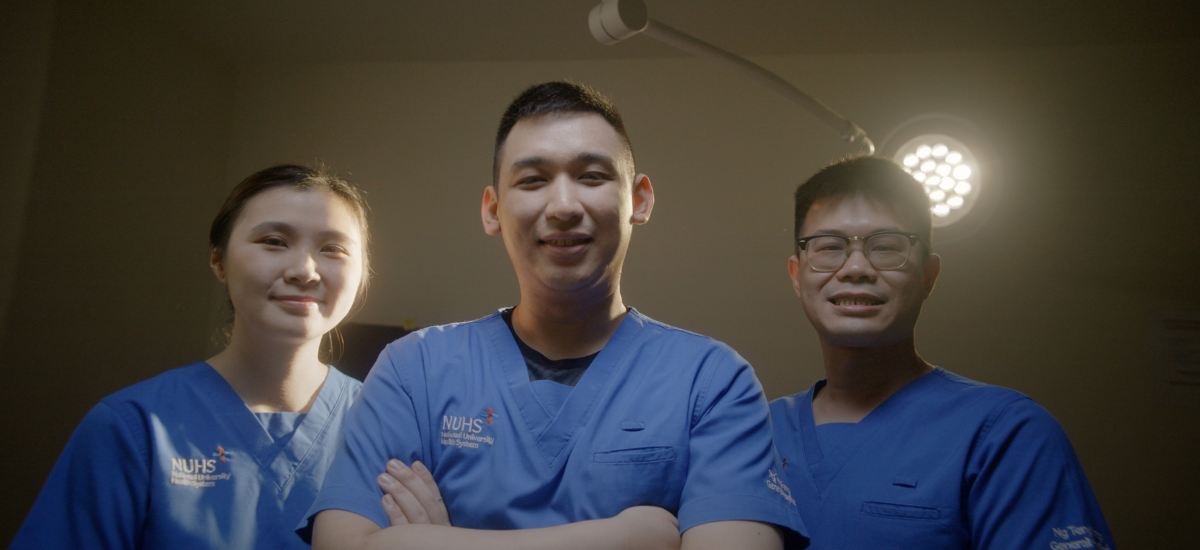 People
A video tribute to NUHS' nurses - We Dare to be Incredible
Published on 23 July 2023
We honour the incredible work that our nurses at National University Health System (NUHS) do every day.
Nursing is a calling to serve and to care for patients with dedication and commitment.
But at NUHS, it is more than just a calling.
NUHS nurses are curious about the world and they embody the courage to excel, research and innovate.
They are bold and challenge the present to transform the future of nursing.
And as Singapore's foremost academic health system, they inspire the next generation of nurses with NUS Alice Lee Centre for Nursing Studies as part of our OneNUHS family.
This video captures the spirit of excellence, innovation, research, learning and leadership of nurses at NUHS.

We are OneNUHS nurses and we dare to be incredible!