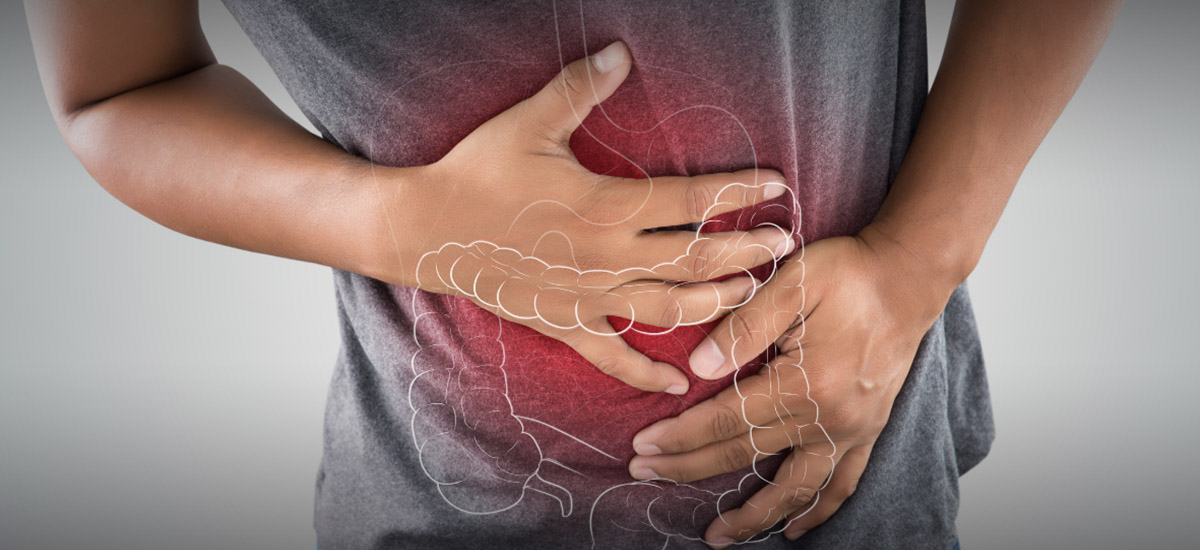 Science
News
Bowel prep and perceived cost are deterrents to colonoscopy: study
Published on 2 November 2021
For patients with colorectal cancer, colonoscopies can help diagnose and remove potentially cancerous polyps. But many at-risk patients skip this important step, citing inconvenience and perceived cost as major deterrents, a study found.
Patients with positive faecal screening tests are at risk of developing colorectal cancer, yet many opt not to take the next step – a colonoscopy – citing inconvenience and the perceived cost of the procedure.
"Regular screening can help detect colorectal cancer early, when it is most treatable and curable," said A/Prof Tan Ker Kan, Head and Senior Consultant at the National University Hospital (NUH)'s Division of Colorectal Surgery.
Importance of colonoscopy for colorectal cancer detection
Colorectal cancer is one of the few cancers where cancer screening has been associated with superior oncological outcomes. According to the Singapore Cancer Society (SCS), the survival rate for colorectal cancer is above 80% if detected at stage one – but this figure drops to around 10% if detected at stage four.
It is also one of the most common cancers in Singapore, affecting over 2,000 people every year.
In Singapore, faecal immunochemical test (FIT) kits are the recommended colorectal cancer screening test for individuals aged 50 years old and above. The FIT comprises two stool sample collector kits to be completed over two different days within a week.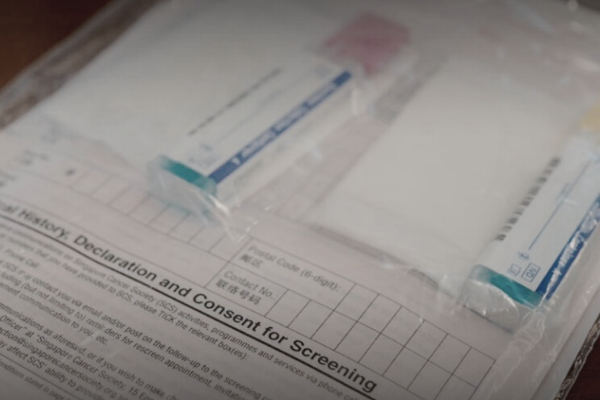 If either kit is positive, the individual will be referred to a hospital for a colonoscopy, a procedure typically carried out under sedation which detects and possibly removes cancerous or pre-cancerous polyps.
Barriers to colonoscopy completion
But only about half of patients who undergo a colorectal cancer screening test and receive a positive result opt to take the next step. The biggest deterrents, according to a study led by A/Prof Tan, were the inconvenience of bowel preparation in the lead-up to the procedure – a process which takes about two days on average – and the perceived cost of the procedure.
This is a problem as individuals with positive results – especially those with double positive results – are at risk, said A/Prof Tan, who found in a separate study that 14.2% of patients with double positive FIT results had colorectal cancer.
Calling it "a very high incidence", Prof Tan said that colorectal cancer is at its most treatable and curable when detected early.
"When these higher risk individuals who have a positive FIT result opt not to complete their screening, doctors would not be able to help them effectively treat the disease."
"There is, therefore, a greater urgency to have patients with double positive FIT kit results go for a colonoscopy as soon as they can. The sooner they can start treatment, be it to treat premalignant polyps or colorectal cancer, the better their chances of recovery or managing the affliction."
Role of physicians and family members
Physicians, family members key to encouraging patients to complete screening
In addition, the study found that doctors and family members play an immense role in persuading patients to undergo a colonoscopy.
For instance, compliant individuals were twice as likely as non-compliant individuals to have received a physician's recommendation to get screened.
The family and social network of high-risk individuals are also key in influencing patients to complete the screening process, noted A/Prof Tan, who previously received a grant for his project on understanding and empowering the spouses of colorectal cancer patients.
The results of the studies have since been highlighted to the relevant government institutions, said A/Prof Tan. "Hopefully, our research can shed more light into issues pertaining to colorectal cancer screening and we can all work together to increase colorectal cancer screening rates in Singapore," he added.
As to the motivation behind his research, A/Prof Tan shared that he was inspired by the "gap" that he saw in his ten-year experience as a colorectal surgeon.
"I thought it was a wasted opportunity that patients who tested positive didn't continue in the evaluation…it just didn't make sense to me.
"So it's like a sense of duty I have as a Singaporean, to encourage more people to get screened. If we can save one life – just one life – it would have been worth it."
Eligible Singapore residents aged 50 years old and above who are interested in getting screened can register online for a free FIT kit. More information here.
In consultation with A/Prof Tan Ker Kan, Head and Senior Consultant, Division of Colorectal Surgery, NUH.