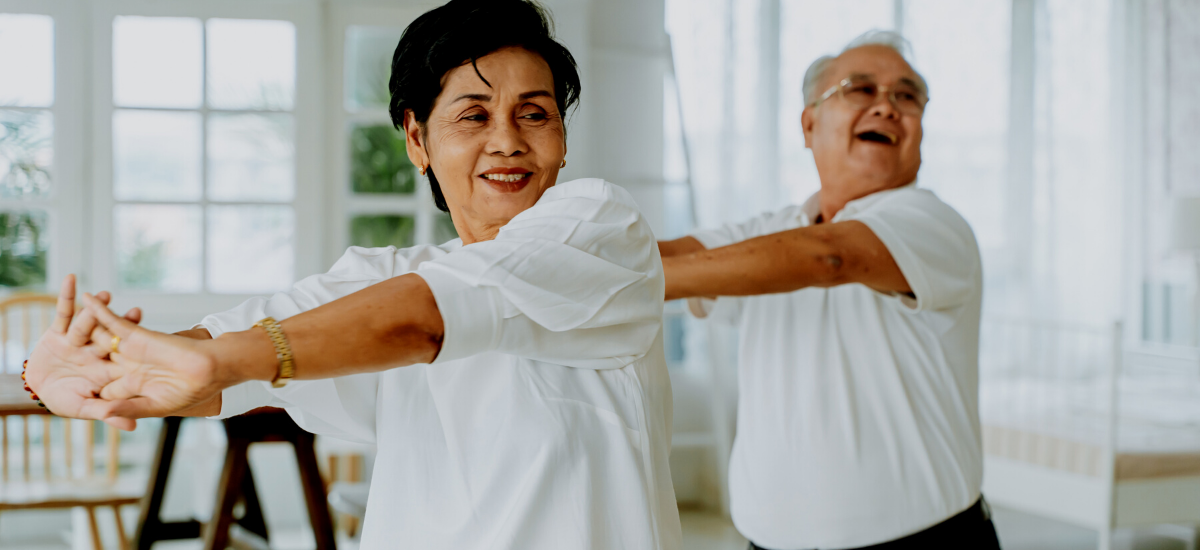 Lifestyle
Easy ways to make exercise a way of life for seniors
Published on 15 March 2022
In one's silver years, keeping active is an important part of ageing well, maintaining independence, preserving muscle strength and boosting mental wellness. According to Jurong Community Hospital's (JCH) physiotherapist Ms Tou Yu Fang, integrating simple, regular forms of exercise into the routine of older adults is all about making small adaptations so that exercise is accessible to everyone, even the less mobile.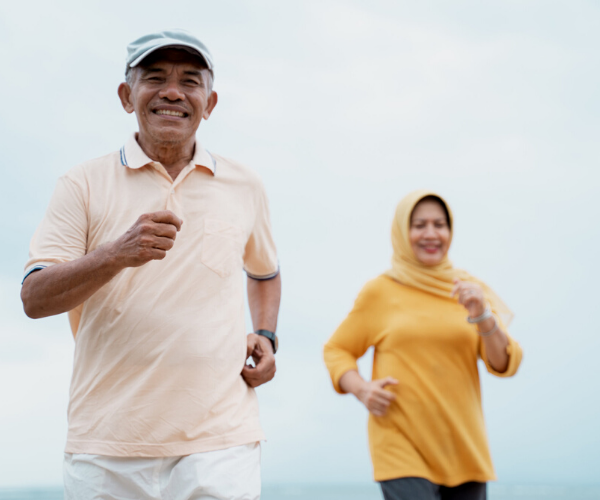 Make it part of everyday life
To reap the most benefit from exercise, consistency is key, says Tou, "Exercising consistently in small amounts is better than large amounts of exercise at one go." Start with 10 minutes a day and slowly work your way up. Include a stretch routine in the morning, a short walk after dinner and some simple resistance work while watching television and you will be surprised at how easily you can integrate activity into daily life. The 'exercise' does not even need to be strictly gym-based. In fact, anything active such as walking to the market or taking the stairs counts! Do what is enjoyable and activity becomes part of life.
Slowly build up the intensity
Start by doing small amounts of exercise daily and for fewer times each week and increasing the time of exercise and the frequency over a few weeks. Said Tou: "If you are new to exercise or have not done it in a long time, start with maybe 10 minutes and slowly increase the time as the endurance gets better. You can also slowly increase the frequency from two days a week to five days a week."
Be mindful of exertion
Be sure to give your senior loved ones time to take rests and look out for excess exertion. If they experience pain, giddiness, breathing difficulties, nausea, light-headedness or chest discomfort, take a break. If symptoms do not resolve, see a doctor.
Support and company help!
As a family member or caregiver, you can also ensure the safety of your loved one by accompanying them as they exercise. This is especially important if your loved one is less mobile. You can even accompany them in the same activity and be their workout buddy for mutual support. As further motivation, clear a space in the house for exercise, buy comfortable clothes and shoes and set aside time.
Set small, personal and realistic goals
Set realistic personal goals that are meaningful to your loved one. For instance, they may want to be able to stand up from the sofa without difficulty in three weeks, or be able to walk for one hour while shopping in two weeks. Goals that are relatable to their daily life provides good motivation. A step tracker may also be helpful in giving them a target to meet.
At the end of the day, exercise should be sustainable and enjoyable – and any activity at all is better than none. Simply by being less sedentary, you can achieve positive benefits for your loved ones!
In consultation with Ms Tou Yu Fang, Physiotherapist, JCH.