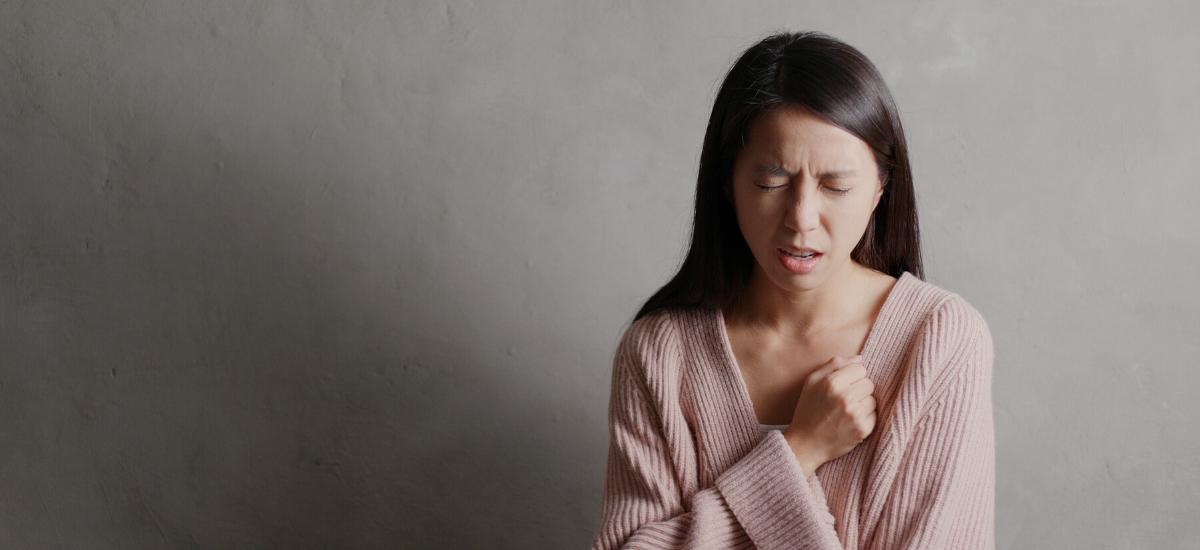 Lifestyle
Heart disease is the number one killer among women
Published on 18 September 2023
Cardiovascular disease is the leading cause of death in Singapore, but awareness of the threat remains low among women. Here's what you need to know.
Cardiovascular disease (CVD) may be the leading cause of death in Singapore, but awareness of the threat it poses remains alarmingly low, especially among women.
According to a national survey published in 2016, nine in ten women are unaware of just how serious cardiovascular diseases (CVD) are, despite accounting for about one in three deaths among women in Singapore.

The lack of awareness is because heart diseases are largely underdiagnosed among women and they may present different symptoms as compared to men.

Dr Sim Hui Wen, Consultant at the National University Heart Centre, Singapore's (NUHCS) Department of Cardiology, elaborated, "CVD among women is understudied, under-recognised, and undertreated. Women are also under-represented in clinical trials (for CVD)."
The manifestation of heart attack among women

There are two main types of heart diseases that women suffer from. The first is spontaneous coronary artery dissection, which occurs when a tear forms in a blood vessel in the heart. Takotsubo cardiomyopathy (broken heart syndrome), is the second condition where the heart temporary weakened in response to intense emotional or physical triggers. Both conditions could lead to a heart attack and prove to be fatal.
Therefore, being able to identify the symptoms of CVD is important and could potentially save lives.

While the most common symptom of CVD in men is chest pain, the signs of CVD in women are varied. They include:

● Upper body pain
● Nausea
● Shortness of breath
● Breaking out in cold sweat
● Light-headedness or dizziness
● Unusual fatigue
Debunking common myths
Risk factors for CVD

Although an increasing number of women below the age of 55 are being diagnosed with CVD, the condition is still more common in older women.

This is due to menopause, which causes a women's body to produce less oestrogen – a hormone that helps to regulate cholesterol levels and relax blood vessels, and so offers some protection against coronary artery disease.

Other common risk factors of CVD include pregnancy complications such as gestational diabetes, hypertensive disorders, and preterm delivery.

Improving heart health starts with lifestyle choices
There are steps that one can take to minimise the risk of CVD.

"Hypertension, obesity, smoking, diabetes, and living a sedentary lifestyle are other well-established risk factors (of CVD). So, heart disease is 80% preventable by making the right lifestyle choices," said Dr Sim.

One key aspect of maintaining a healthy lifestyle is to exercise regularly. In general, one should aim for at least 150 minutes of moderate aerobic physical activity per week. Staying active can reduce the rate of heart disease by approximately 25%.

Other day-to-day habits that can make a positive difference in one's heart health are drinking less alcohol, maintaining a well-balanced diet, and staying smoke-free.

Keeping stress levels low by exploring the outdoors, maintaining meaningful connections with friends and family, and prioritising self-care are also advised by Dr Sim. Afterall, a healthy heart starts from healthy everyday habits.
Lastly, it is important to schedule your health screening every year – early identification and treatment of CVD is crucial, as it could potentially save your life.
In consultation with Dr Sim Hui Wen, Consultant, Department of Cardiology, NUHCS.
Download the full infographics here.