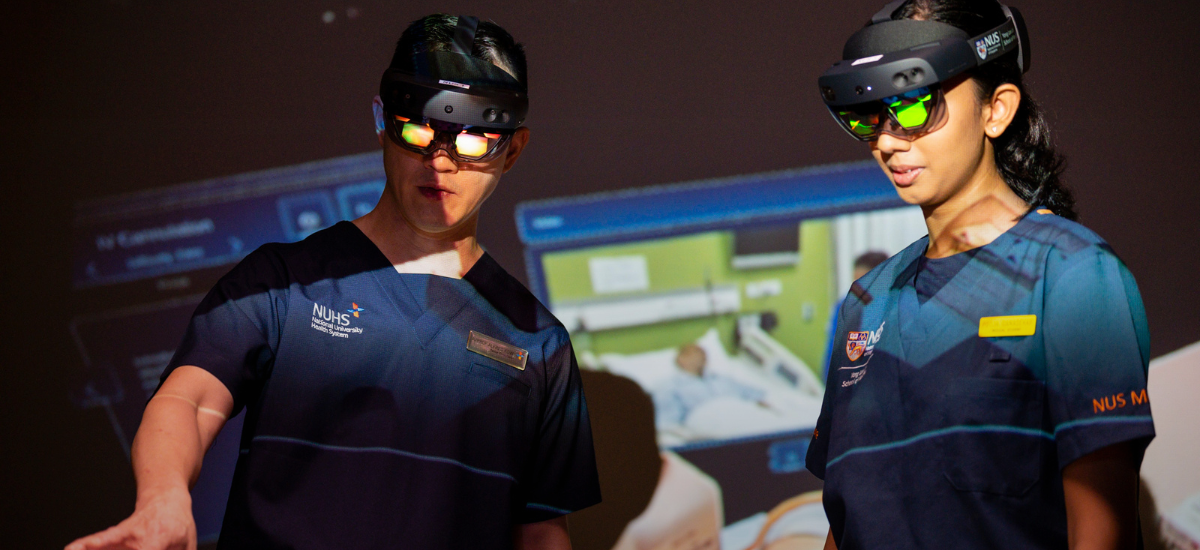 People
Meet the professor who has taught over 4,000 healthcare professionals
Published on 29 June 2023
An accomplished surgeon, an inspiring educator – find out what drives Associate Professor Alfred Kow Wei Chieh to nurture the next generation of healthcare professionals.
Ask any current or former student of Associate Professor Alfred Kow Wei Chieh what their first impression of him is, and they will likely reply "strict".

While it may not be the most flattering of characterisations, the Assistant Dean (Education) of the National University of Singapore's (NUS) Yong Loo Lin School of Medicine himself agrees that he can appear stern.
After all, A/Prof Kow makes it a point to adopt a stern demeanour in class to emphasise the weight of responsibility that doctors hold towards their patients.

"There are many who may have the perception that I'm a very serious and strict teacher, and I am," admitted A/Prof Kow, who is also Head & Senior Consultant of the Division of Hepatobiliary & Pancreatic Surgery, Department of Surgery, at National University Hospital (NUH).

"I think it's important for doctors to learn some basic discipline because in our profession, our decisions and actions can mean the difference between life and death for our patients.

"I take my teaching very seriously, so I put in a lot of effort to ensure that the information I share with my students will be useful for them. Having said that, my students also know that I'm open to receiving information and feedback from them, and I can be very friendly too."

The makings of an educator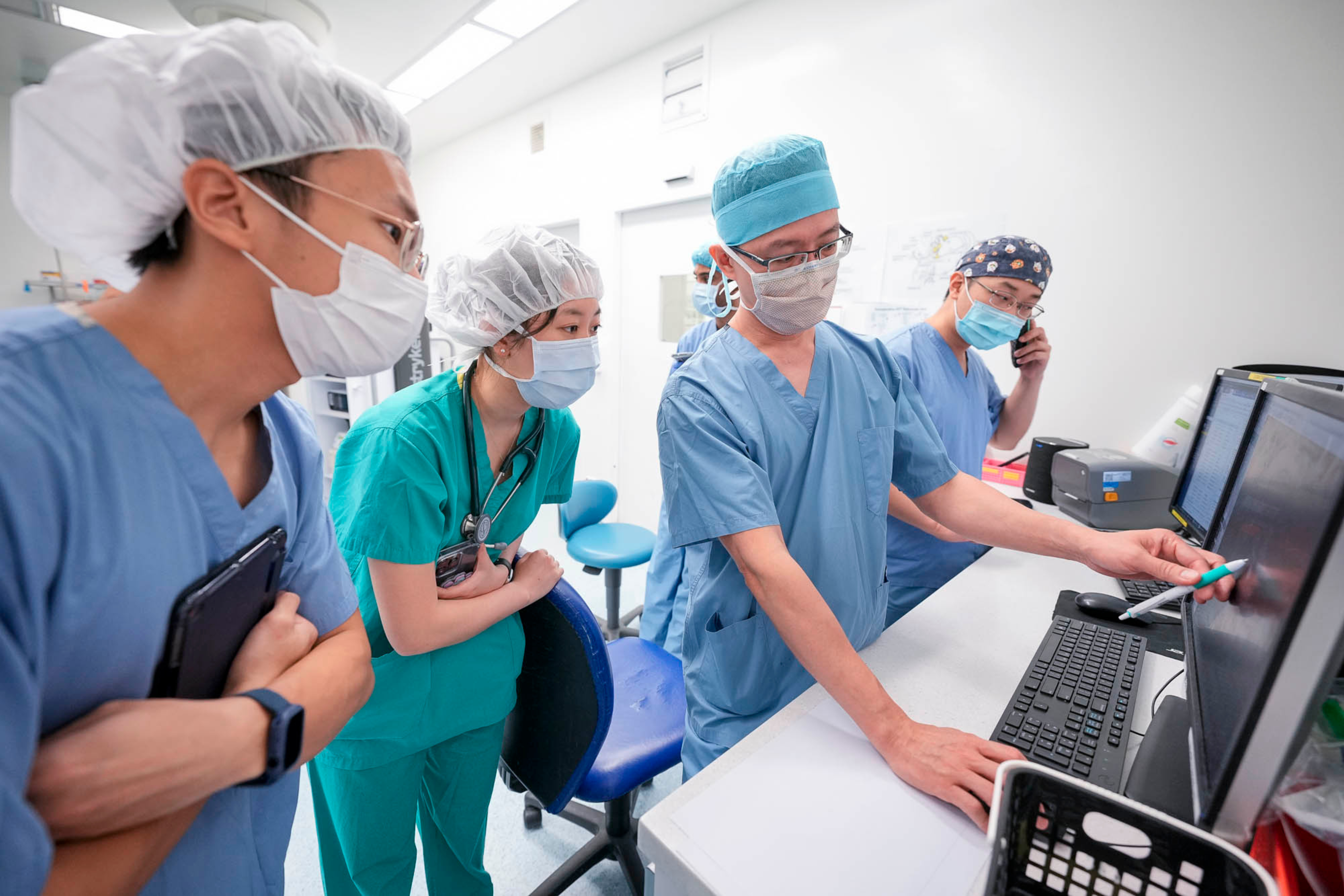 Right from the outset of A/Prof Kow's career, it was evident that education would hold a significant place in his professional journey. Even as a surgical trainee, he actively participated in undergraduate and postgraduate surgical education, demonstrating his early commitment to teaching.

Upon joining the National University Health System (NUHS) in 2010, A/Prof Kow's role evolved into that of a medical educator, eventually establishing himself as a leader in the profession.

In 2012, he took on the role of Undergraduate Medical Education Director in Surgery, and just a year later, was appointed to his current position as the Assistant Dean (Education) at the NUS Yong Loo Lin School of Medicine.

A/Prof Kow's contributions to medical education also extend well beyond Singapore.

"I am very active in training advanced surgical fellows – both local and foreign – in the field of Hepato-Pancreato-Biliary (HPB) Surgery and transplantation. The foreign fellows then return to their respective countries to make meaningful contributions to their communities," he shared.
"I am also involved in speciality training in general surgery, hepatobiliary surgery, and liver transplantation on an international scale. I've been invited to teach at surgical workshops in the Southeast Asian region as well as in other Asian countries, such as Hong Kong, Taiwan, and others.

"In addition, I play an active role in organising educational activities for International Liver Transplant Society (ILTS) as a co-lead in the Regional Expansion Advanced Learning project, which aims to extend education and training to learners in the region as outreach efforts."
A/Prof Kow's exceptional contributions to the advancement of liver transplantation education worldwide led to his well-deserved recognition with the 2023 REAL Advancing in Liver Transplantation Award.

Recently, he was also invited to be part of ILTS Council till 2027. The ILTS Council comprises high calibre members with backgrounds, skills, and experience relevant to its mission and current and future needs.

More than just a teacher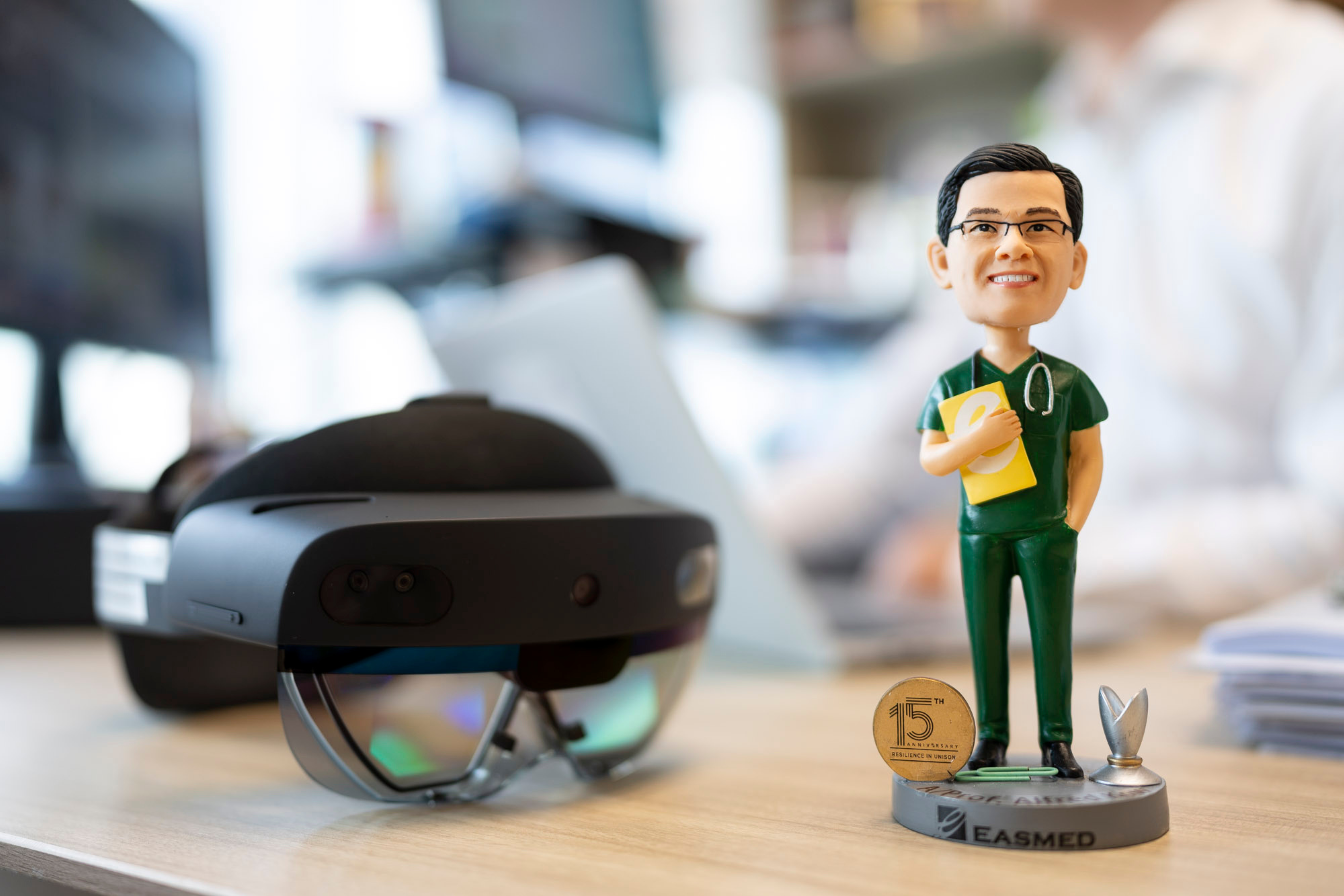 For A/Prof Kow, teaching doctors-in-training is just one of five roles that he plays in the field of medical education.
He also sees himself as an educator, an education leader, a mentor, and an innovator.

"My involvement in medical education started as a teacher…where I had to actively be on the ground teaching students," A/Prof Kow elaborated. "As an educator, I can craft curriculum, and systematically make changes to improve it.

"But as an education leader at NUH and NUS, I had the opportunity to make even larger changes at the national level in terms of curriculum planning, and I was actively involved in several major curriculum revamps in medical school.

"As a mentor, I actively teach medical professionals on the ground and in the clinical arena - those doing research - as well as those who are interested in becoming educators themselves."

With the rapid advancement of technology in recent years, A/Prof Kow embraces innovative approaches in his teachings, and recognises how it helps the new generation of medical professionals in their learning.

"As an innovator, I have developed games to enhance medical education and make it more engaging for medical students," he explained. "For instance, we utilise virtual reality (VR) tools to teach students about patient safety in the operating theatre.
"The current generation of medical students are already used to new technologies like VR, so when we introduced these new technologies to improve their learning, they found it very exciting and engaging.

"We have created games that cover topics that are often difficult to grasp through traditional lectures, as they require experiential learning. By providing a virtual environment, students can fully immerse themselves and learn interactively in a fun and engaging manner."
The future of medical education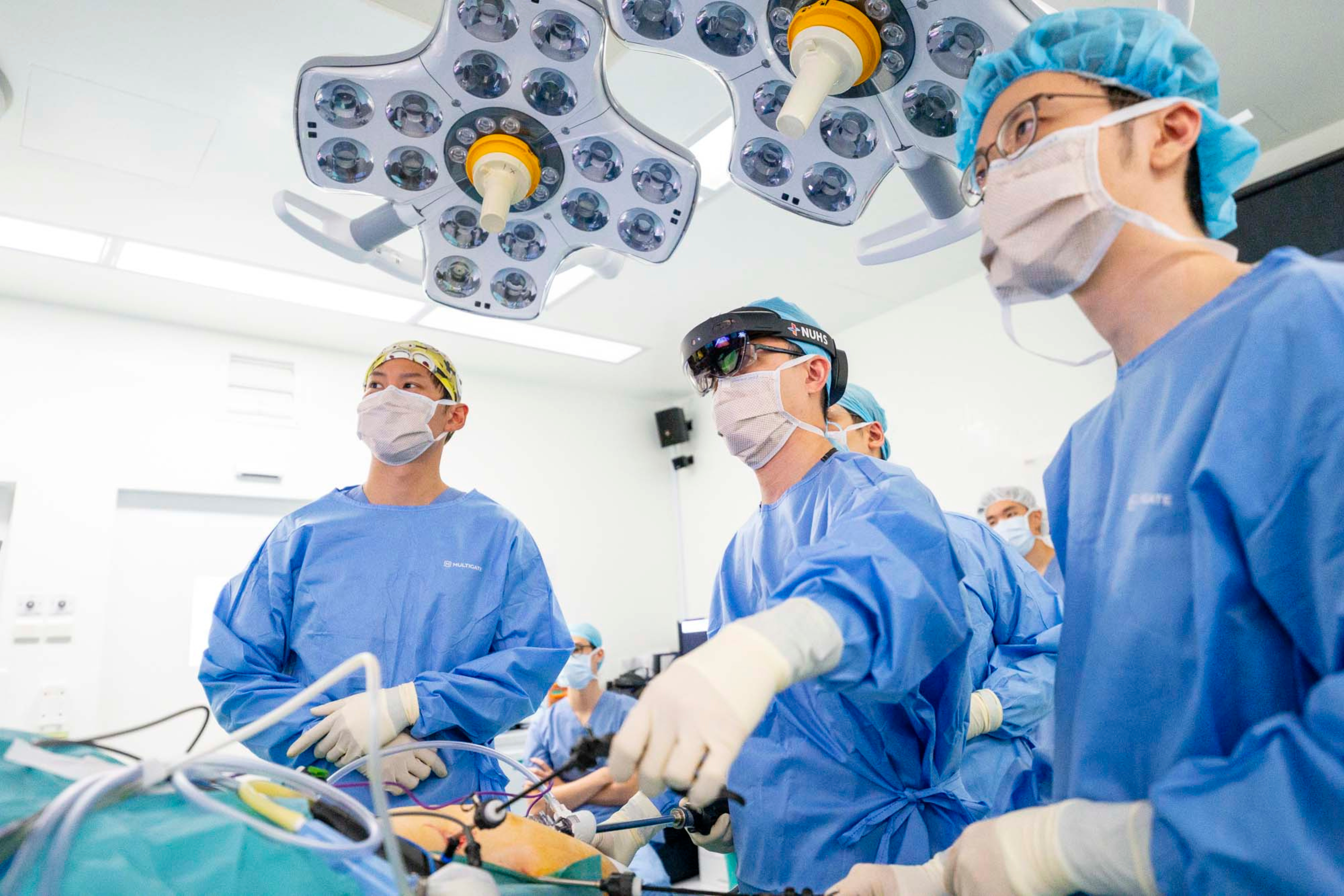 Having taught over 4,000 students over the course of nearly two decades, A/Prof Kow has experienced first-hand how medical education has evolved over the years.

And he views the recent surge in popularity of artificial intelligence (AI) as a harbinger of what the future holds for medical education.

"AI technology has the potential to be a significant disruptor in the field of education," said A/Prof Kow. "As educators, it is crucial that we not only embrace its development, but also consider how to optimise its use, as it will soon become an integral part of our lives.

"This means that healthcare professionals, including doctors and nurses, must be well-versed in how AI can impact their work. As educators, we need to focus on equipping the next generation of healthcare professionals with the skills to effectively interpret information from AI sources."

The drive to keep going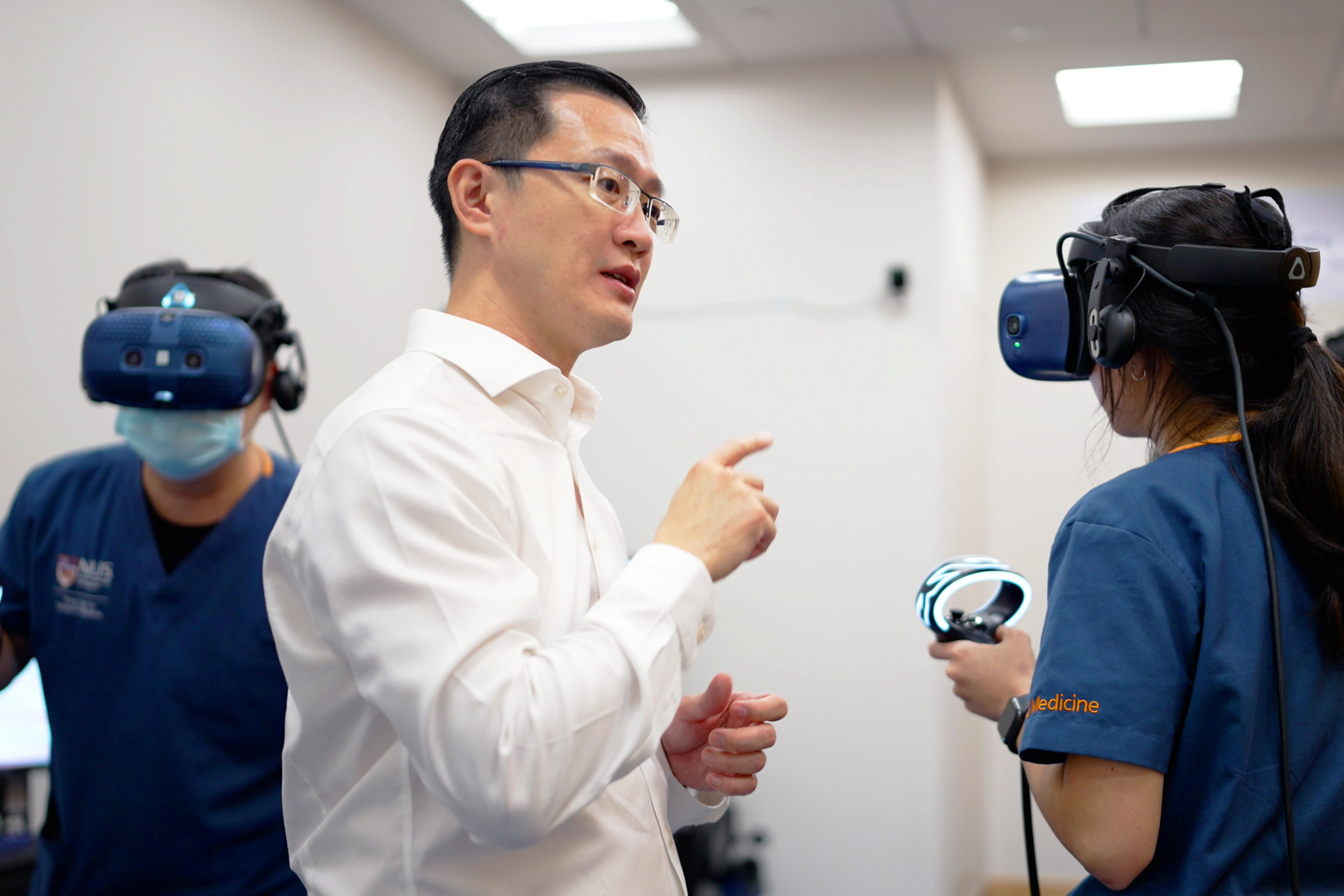 While A/Prof Kow acknowledges that educators can often be "under-recognised and under-rewarded", he firmly believes that their role is truly invaluable.
It is why his passion for teaching remains unwavering even after all these years.
"Individual doctors can only help a limited number of patients. However, if you educate a whole group of medical students effectively, they can replicate their skills and knowledge to help a much larger number of patients. As a result, the entire population benefits," A/Prof Kow reflected.

"Knowing that I am helping many doctors – and by extension, patients – is essentially what drives me to keep doing this. Thankfully, I feel that institutions such as NUHS and NUS value the contributions of educators because they recognise the importance of training the next generation of professionals."
WATCH: NUHS Spotlight - Educator (A/Prof Kow)
In consultation with Associate Professor Alfred Kow Wei Chieh, Head & Senior Consultant, Division of Hepatobiliary & Pancreatic Surgery, Department of Surgery, NUH, Assistant Dean (Education), NUS Yong Loo Lin School of Medicine