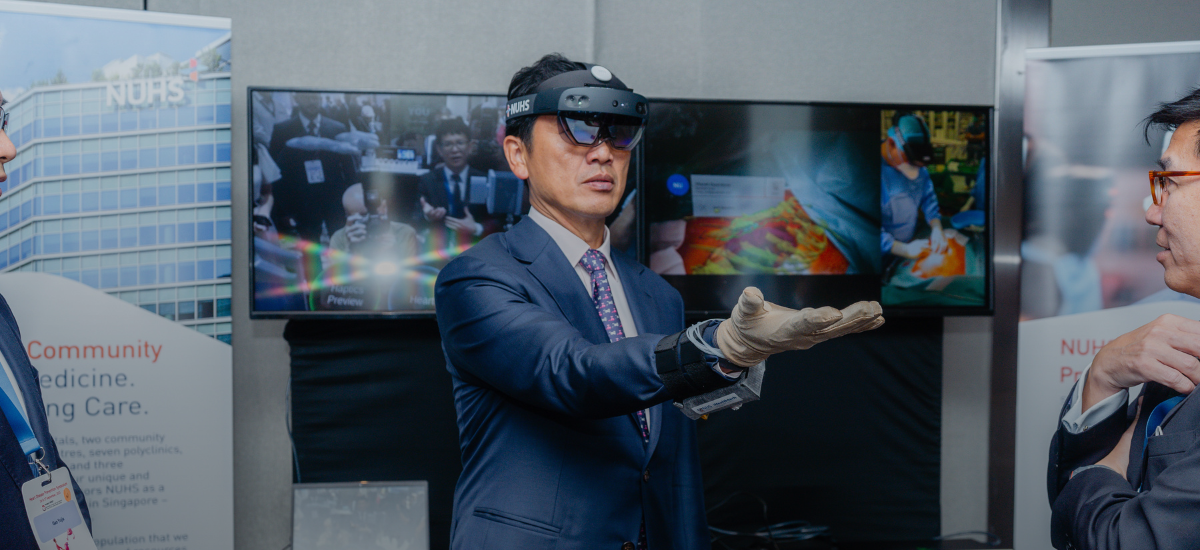 News
New programme aims to help reset your heart health
Published on 27 September 2023
Project RESET will bring together public healthcare clusters, medical schools, as well as industry and community partners to empower Singaporeans to take charge of their heart health through the roll out of new technologies.
Did you know that approximately one in three Singaporeans could be living with early heart disease?

More worryingly, many of these cases remain undetected, as many mistakenly believe that it is an age-related disease.

The reality, however, is that heart disease is a complex condition influenced by a range of factors, including sedentary lifestyles, unhealthy diets, genetic predisposition, and socioeconomic conditions.

The current statistics of cardiovascular disease-related deaths in Singapore are concerning, with one out of three deaths in the country attributed to heart disease or stroke.

But it could get much worse.

A growing concern in Singapore

According to a paper by researchers from the Cardiovascular- Metabolic Disease Translational Research Programme (CVMD TRP) at the Yong Loo Lin School of Medicine, National University of Singapore (NUS Medicine) and the Department of Cardiology at the National University Heart Centre, Singapore (NUHCS) under the National University Health System (NUHS), published in the Lancet Regional Health- Western Pacific, the number of heart attacks in Singapore is projected to rise nearly three-fold (194.4%) from 482 cases per 100,000 population in 2025, to 1,418 per 100,000 population in 2050.

"Year on year we see more people being admitted to the hospital for heart failure," Prof Roger Foo, Director of the CVMD TRP at NUS Medicine and the Cardiovascular Research Institute under NUHCS, revealed.

"The statistics concerning heart disease are showing a consistent upward trend, and given Singapore's ageing population, the situation is likely to worsen without intervention."
Prof Foo added that this could significantly affect the quality of life for Singaporeans in what are supposed to be their golden years.

"On average, Singaporeans live to about 85 years old, but currently, the healthspan – the period of life spent in good health – is only 74 years. This means that most will spend their last 11 years in ill health, which may include heart failure, stroke, hypertension, and other chronic diseases," Prof Foo explained.

Launch of Project RESET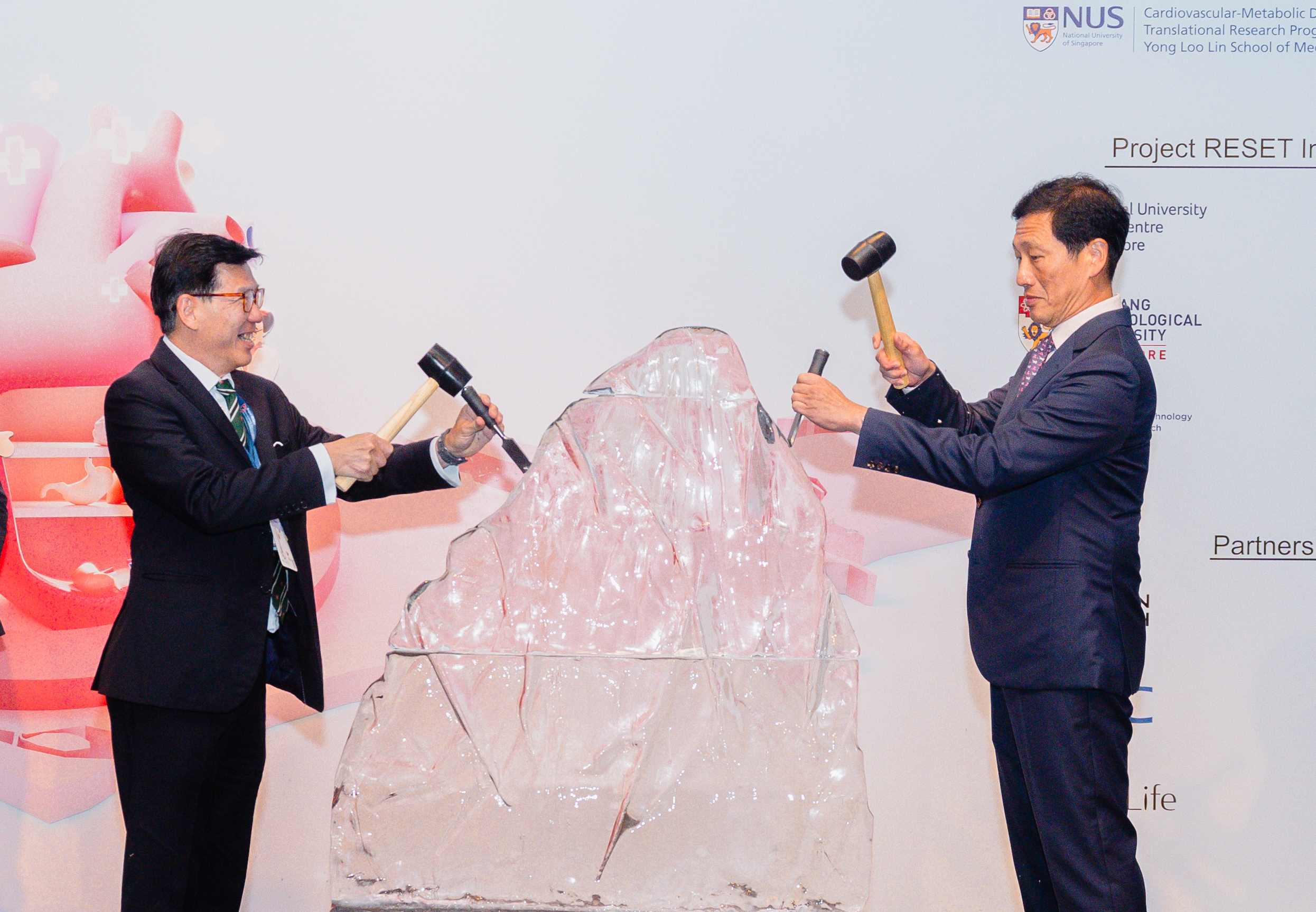 To address the growing issue of heart disease in Singapore, a large-scale study involving over 10,000 individuals from the general population has been initiated.

Named Project RESET, the research programme aims to collect data to assess the prevalence of the disease, discover new biomarkers, and crucially, create innovative prevention strategies for adoption by Singaporeans.

The study is supported by a newly awarded S$25 million grant from the National Research Foundation, Singapore, and the Singapore Ministry of Health's National Medical Research Council.

It will bring together NUS Medicine, NUHS, NUHCS, National Heart Centre Singapore (NHCS), National Heart Research Institute Singapore (NHRIS), Duke-NUS Medical School, Nanyang Technological University, Singapore (NTU Singapore), A*STAR's Bioinformatics Institute (BII), Genome Institute of Singapore (GIS) and Singapore Institute for Clinical Sciences (SICS), as well as industry and community partners, to study and implement the best ways to tackle heart disease in Singapore.
Singaporeans who take part in the study will have their heart, liver and metabolism assessed. About 3,000 will then be selected for a five-year follow-up programme where new technologies will be deployed and piloted.

These technologies include a wireless pneumatic glove designed to provide realistic haptic feedback in the virtual reality world, known as the HaptGlove. Developed by NUS, this innovation enables users to physically interact with virtual objects, allowing them to realistically feel the objects' shape, size, and stiffness.
Project RESET will also harness the capabilities of Holomedicine. The NUHS Holomedicine Programme, introduced in 2021, has already been applied in more than 100 cases spanning 12 medical specialties, and its applications include pre-surgical planning, providing image references and guidance during surgeries, as well as enhancing patient education.

Both the HaptGlove and Holotechnology will be used by Project RESET to engage participants in health discussions, with these technologies enabling them to physically sense and feel their own liver tissue stiffness, organ sizes, and heart rate pulse.

This immersive and informative approach aims to inspire behavioural lifestyle changes that can improve the participant's health.

Elaborating on the objectives of the study, Prof Foo, who is also the Corresponding Principal Investigator of Project RESET, said, "The different factors that contribute to heart disease will be investigated by capturing a variety of data points – from lifestyle information down to genetic variations – to provide a full diagnostic picture for each patient.

"This has never been achieved at this scale elsewhere before. Project RESET will also leverage artificial intelligence to develop effective preventive strategies and make preventive heart health more accessible and relevant to individuals."

Tackling cardiovascular disease in Asia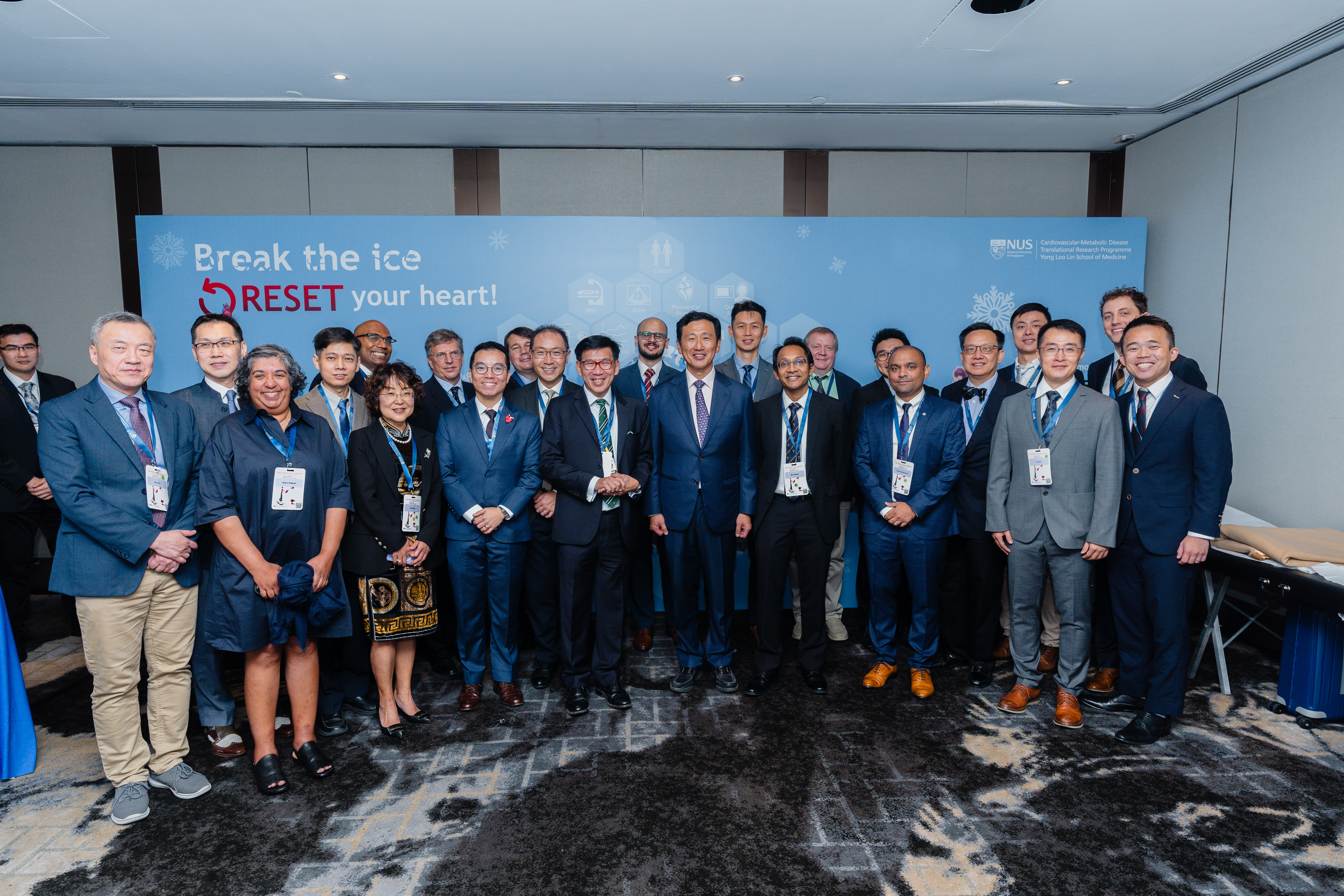 One reason why Singapore is uniquely positioned to conduct a study like Project RESET is due to the country's diverse, multi-ethnic population that broadly represent large parts of Asia.

As such, the insights garnered from the study can potentially benefit not only the local, but also the wider Asian populations.
Prof Chong Yap Seng, Dean, NUS Medicine, and Deputy Chief Executive (Education & Research) of NUHS, shared, "Much of our understanding of health and disease comes from non-Asian sources. We are trying to change that at NUS Medicine.
"By delving deeper and getting a better understanding of how biology, natural history, lifestyles, genetic susceptibility affect therapeutic responses to diseases in Singapore, such as cardiovascular-metabolic diseases, we can potentially reverse disease trajectories in Singapore and Asia. I am confident that Project RESET will be a game-changer in advancing Asian heart health."

Project RESET will also engage with the Health District @ Queenstown as a key pilot site, and will be where many of Project RESET's strategies and interventions will be deployed first, and then rolled out to further across the country.
Click here to sign up as a participant for Project RESET.
In consultation with Prof Roger Foo, Director, Cardiovascular-Metabolic Disease Translational Research Programme, NUS Medicine, and Cardiovascular Research Institute, NUHCS; and Prof Chong Yap Seng, Dean, NUS Medicine.