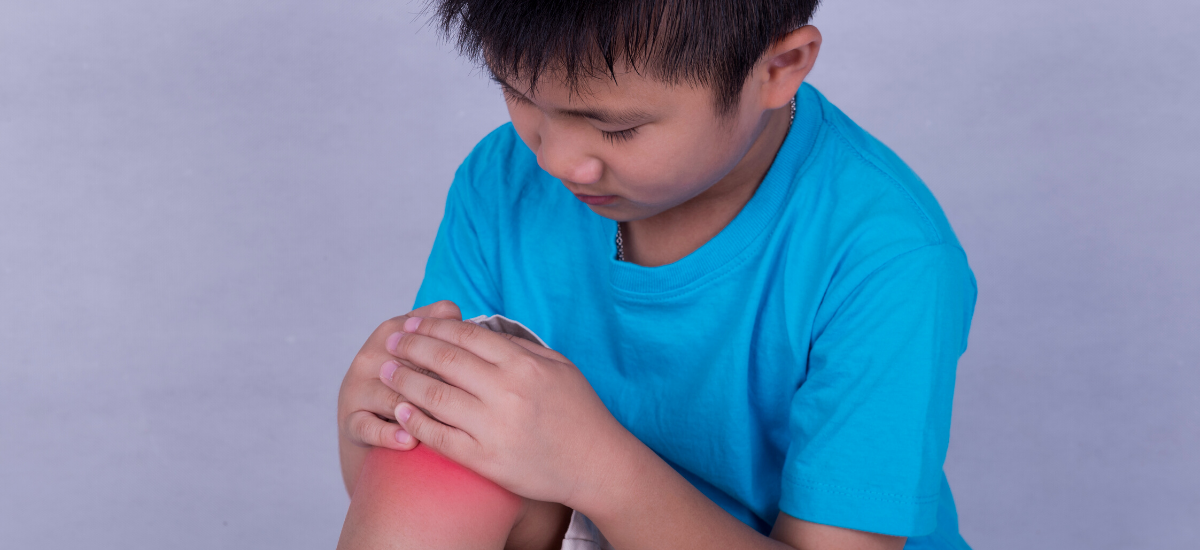 Lifestyle
Overcoming the odds: Living with JIA
Published on 11 April 2022
While Juvenile Idiopathic Arthritis (JIA) is the most common form of arthritis in children and teens, most people are unaware of this chronic condition.
Arthritis is typically perceived to be an ailment that only affects adults, or perhaps even just the elderly. However, it's less common knowledge that the condition can manifest in young children too. Juvenile Idiopathic Arthritis (JIA) is the most common form of arthritis in children, with patients ranging from as young as six months old, all the way to 16 years of age.
The condition is known to affect approximately three to 25 out of every 100,000 children globally. In Singapore, the average number of JIA patients is about six in every 100,000 children yearly. The condition is a chronic one and can cause persistent pain, swelling and stiffness in the joints.
Understanding JIA
So what causes JIA? The exact genesis of the condition is unknown, but researchers have identified it as an autoimmune or autoinflammatory disease, suspecting that it is triggered by a mix of hereditary and environmental factors.
"This means that the immune system, which is supposed to fight harmful invaders like bacteria and viruses, has become confused and attacks the body's cells and tissues instead. In JIA, the immune system attacks the tissue lining of the joint known as synovium and in some cases attacks the eyes, causing uveitis," explained Dr Pauline Chan, Associate Consultant, Division of Paediatric Allergy, Immunology and Rheumatology, Khoo Teck Puat - National University Children's Medical Institute (KTP-NUCMI), National University Hospital (NUH).
Symptoms and effects
The effects of JIA differ based on the condition's subcategories, ranging from mild limited joint movement to more severe iterations that can cause fever, body rash, and lymph node enlargement.
"In a young child, JIA may present as a limp or a change in behaviour. For example, increased irritability and avoidance of their favourite activities or even refusal to walk. In an older child, they may complain of pain and stiffness in their joints that is typically worse in the morning or after a period of prolonged rest and immobility. The severity of pain and stiffness can vary day to day," explained Dr Chan.
Living with JIA: Khalish's story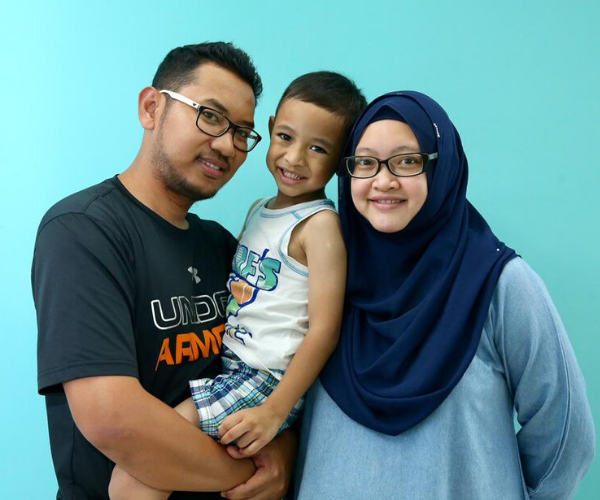 For Khalish Bin Khairul, 8, his journey with JIA began when he was an infant. As a baby, his mother, Ms Suzana Binte Suhot, noticed that he would cry incessantly and would only soothe in her presence.
At the age of four months, Khalish's parents discovered that his ankles were swollen. The infant was also nursing a persistent fever and rash on his body. The concerned parents brought him to see a General Practitioner (GP), and were told that the symptoms were likely the result of an insect bite.
When the prescribed ointment didn't work, Ms Suhot subsequently brought Khalish to a baby masseuse and then a chiropractor, to try and find a solution. Eventually, Khalish was referred to a hospital where the 6-month-old underwent a series of blood tests, urine tests, x-rays, and an MRI, before finally getting diagnosed with JIA with inflammation in several joints.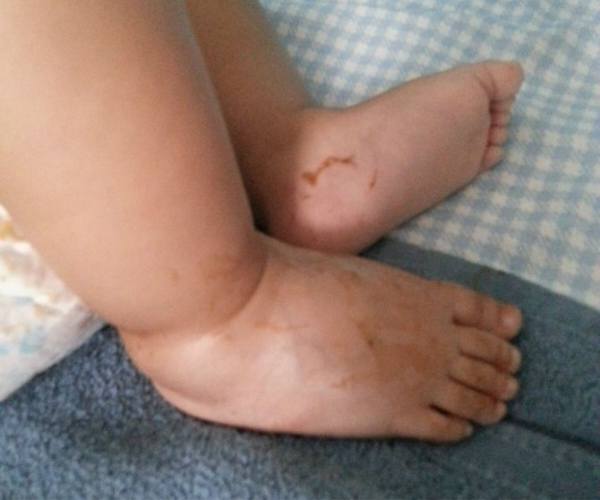 "I didn't believe it at first," shared Ms Suhot. "When we think of arthritis, we only think about it affecting adults and old people, definitely not babies. Prior to having Khalish, I also had nieces and nephews, but I had never heard of arthritis in children before."
Now in Primary Two, Khalish has adapted well to the treatment. The bright and inquisitive 8-year-old has continued to seek treatment at NUH, where he gets an injection once every three weeks to suppress the inflammation. He's adjusted so well that he even assured his mother that he doesn't need her to be in the same room while his medication is being administered.
"We've explained his condition to him and he really understands it. He used to be afraid of receiving the medication, but now he feels like he's grown up and has started going into the room to get his injections by himself," said Ms Suhot.
While there is no cure for JIA, remission is a possibility. A range of treatments are available to help manage and control the disease, which can significantly improve the patient's quality of life.
"JIA is a chronic condition, meaning that it can last for months, years, and even a lifetime," said Dr Chan.
Treatment goals and challenges
Dr Chan explained that the treatment goals include:
Achieving disease quiescence (i.e. no symptoms and signs of arthritis, normal blood markers of inflammation and no uveitis)

Preventing joint damage

Attaining good function and quality of life
Caring for a child with JIA can be very challenging, as the process may be prolonged over many years. In Ms Suhot's case, she eventually stopped work to dedicate her time and efforts to rehabilitate Khalish and help him carve out a more regular life.
These days, his treatment is just a way of life for them. "We've accepted it. We're glad that he's in good hands for his treatment," she said.
"The most important thing is to get the proper diagnosis and treatment. On top of that, familial support is important, as well as getting your finances in order."
Advice for parents
In managing the disease, Dr Chan advised parents to keep their children involved in the process and to let them know more about their condition. "Be hopeful and optimistic. With decades of research, life-changing medications are now available to help children with JIA lead a long, fulfilling, and enjoyable life," she said.
She also encouraged parents to look after their own well-being. "While it is important to look after your child, it is also important to look after yourself," she advised.
"Speak to your child's doctor if it gets too overwhelming. Support groups, such as the Juvenile Arthritis Club, are also available for patients with JIA and their caregivers in Singapore."
In consultation with Dr Pauline Chan, Associate Consultant, Division of Paediatric Allergy, Immunology and Rheumatology, Department of Paediatrics, KTP-NUCMI, NUH.