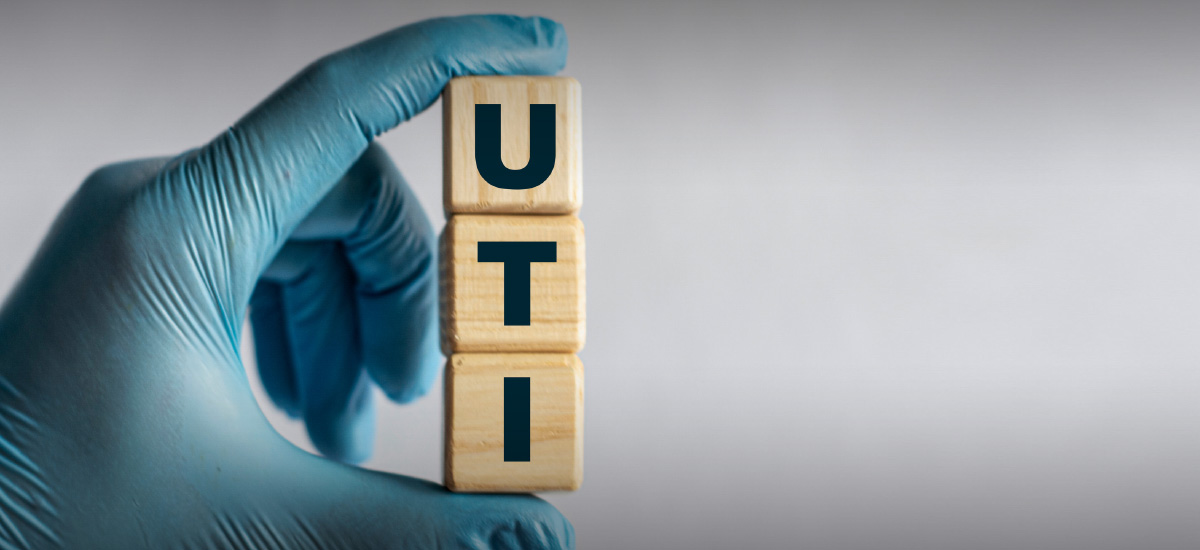 Lifestyle
Urinary Tract Infection: That burning feeling
Published on 29 September 2021
There are several causes for stinging pain or burning sensation when urinating. These include yeast infections or certain sexually transmitted infections. However, one of the most common causes is a urinary tract infection (UTI).
The infection happens when bacteria make their way into the urethra (urinary tube) and into the bladder. When the bacteria multiply, the urine becomes more acidic, causing discomfort when urinating.
According to Dr Jacquelyn Melody, Family Physician, Associate Consultant, Deputy Clinic Head, Queenstown Polyclinic, National University Polyclinics (NUP), UTI more commonly affects the lower urinary tract and the bladder. If the infection travels higher up the urinary system and into the kidneys, kidney infection can occur.
Risk factors and prevention
UTIs can happen to anyone and at any age, but tend to be more common in women than in men. In fact, the incidence in adult women is 30 times higher than in men.
"This is because women have a shorter urinary passage from the bladder to the outside of the body," Dr Melody explained, "Almost 40% of women experience UTI at some point in their life."
Some of the risk factors of UTI in women include:
Sexual intercourse

Spermicide use

Having a new sexual partner

Medical history, including women who have had prior UTI before the age of 15-year-old and women who have given birth before

Urinary incontinence

Older adults who have had a urinary catheter

Those who are bedridden

Anatomical abnormalities in the urinary system and other factors that affect the emptying of the bladder
But remember, UTIs can happen to anyone, including babies and younger children, so it is important to keep an eye out for symptoms and seek early treatment.
"Kidney infection is more worrying as delayed treatment may lead to serious complications such as kidney injury, pus collection in or around the kidneys, infection entering the bloodstream and infection affecting other organs," said Dr Melody.
She added that prompt treatment of UTI is important to prevent any irreversible kidney damage, especially in children. Early diagnosis in children can also identify any underlying abnormal function or deformity in the urinary system.
UTIs can be prevented by keeping the urinary tract clear and clean.
Urinate right after sex to flush out any bacteria that might get into the bladder

For women, wipe from front to back to reduce contact with bacteria

Do not hold your urine when you need to go

Drink more fluid
Get to know the symptoms of UTI
In addition to painful peeing, UTIs can cause symptoms such as a frequent and strong urge to urinate, lower abdominal discomfort and blood in the urine. The infection can also cause unusually smelly and/or cloudy urine. For UTIs that affect the kidney, symptoms such as fever, back pain, nausea or vomiting can occur.
Dr Melody pointed out that babies and very young children might not be able to report symptoms such as urinary discomfort, so it's important to keep an eye out for fever, irritability, vomiting, poor feeding or foul-smelling urine – and see a doctor for a more definitive diagnosis.
Diagnosis and treatment
UTIs are diagnosed based on its symptoms and lab tests that check for white blood cells in the urine – which points to an infection. A culture may also be done. By growing the bacteria in the laboratory, it allows doctors to identify the type of bacteria causing the UTI and determine which antibiotic is most effective against it.
For most adults, UTIs can be treated with oral antibiotics. For bladder infections, the course of medication lasts about three to seven days. UTIs that affect the kidney are more serious. Patients are usually warded in the hospital as antibiotics need to be administered via the bloodstream; treatment can last up to two weeks. Babies who are younger than six months are usually treated in hospital with intravenous antibiotics.
"Typically, UTI symptoms resolve within a few days of starting the right antibiotics," said Dr Melody, "It is still important to complete the prescribed course of antibiotics to eliminate the infection completely."
She emphasised that if symptoms persist despite three days of antibiotics, or fever or back pain develops during the course of infection, it is important to see your doctor again for further evaluation and management.
In consultation with Dr Jacquelyn Melody, Family Physician, Associate Consultant, Deputy Clinic Head, Queenstown Polyclinic, NUP.