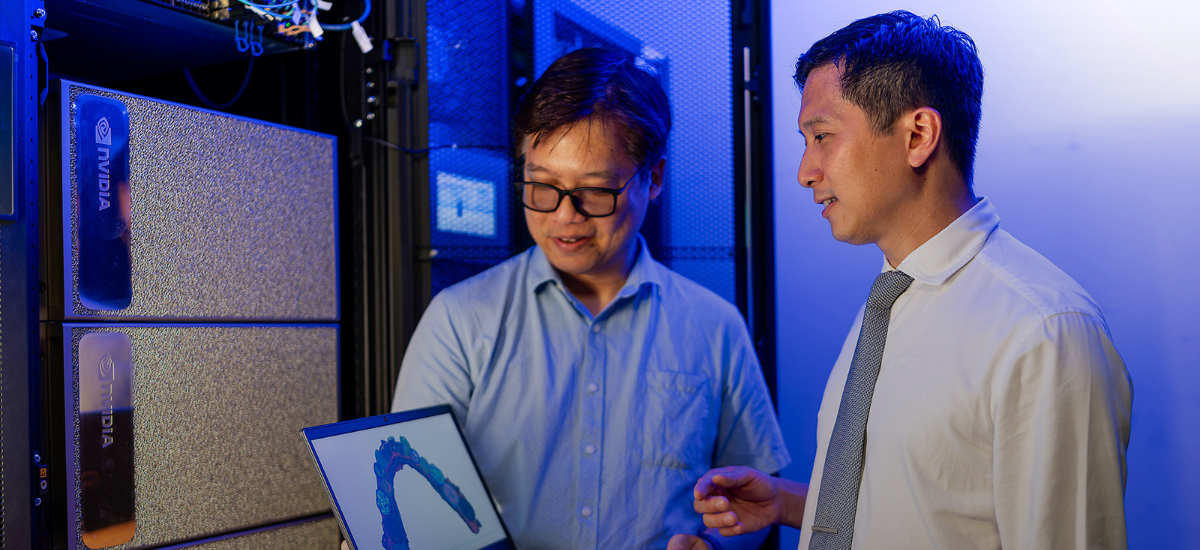 News
Science
AI healthcare in NUHS receives boost from supercomputer
Published on 22 August 2023
Singapore's first supercomputer dedicated to healthcare and medical research has been launched at NUHS, and is set to power the healthcare cluster's AI projects.
The National University Health System (NUHS) has taken a significant step in its ongoing digital transformation journey with the deployment of a supercomputer – the first in Singapore's healthcare sector.

Named Prescience, the petabyte-scale supercomputer is turning healthcare innovation at NUHS into reality, powering its array of AI-driven initiatives to boost delivery of care and improve operational efficiency.

"This supercomputer will supercharge our AI projects and enable new capabilities such as genomics, digital imaging, robotics and language models," said A/Prof Ngiam Kee Yuan, Group Chief Technology Officer, NUHS.

Used specifically for healthcare and medical research, the supercomputer is a result of a collaborative agreement between NUHS and the National Supercomputing Centre (NSCC) Singapore that was inked in 2021.
One key feature that the supercomputer has enabled is the use of large language models (LLMs) – a deep learning algorithm that can understand, summarise, translate, predict, and generate text and other content based on knowledge gained from huge datasets.

This has led to the launch of NUHS RUSSELL-GPT, a LLM trained on NUHS data that can summarise patient case notes and write referral letters for doctors in a matter of seconds.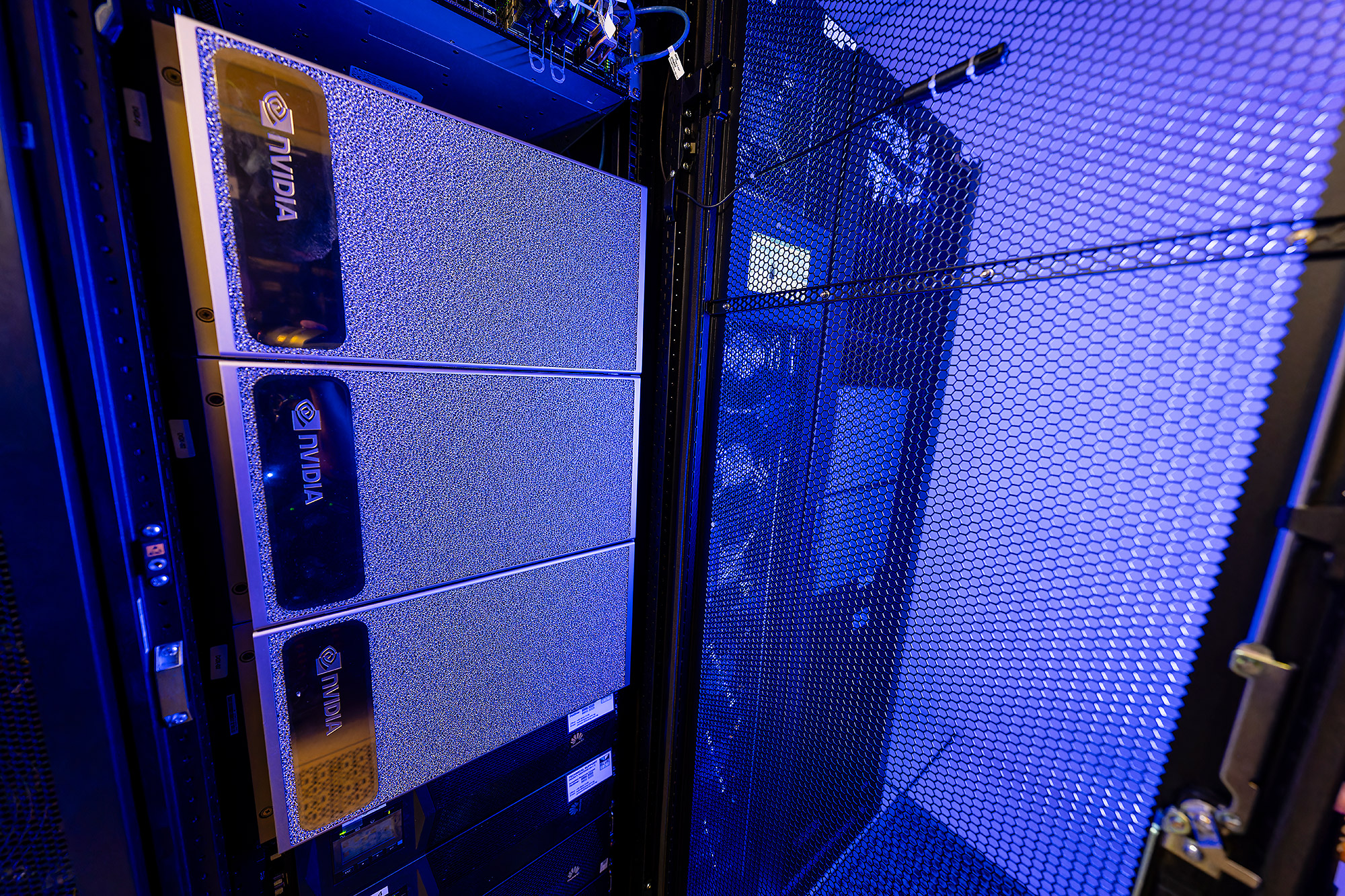 "RUSSELL-GPT is currently the prime consumer of the supercomputer. We've been training it since March this year, and it's an ongoing process that is non-linear," A/Prof Ngiam explained.

"One of the benefits of RUSSELL-GPT is it reduces the administrative workload of our doctors and nurses. These tasks, such as writing patient case notes, summaries, and referral letters, can take up to 20 minutes of their time for each patient. With RUSSELL-GPT, however, this work can be completed within seconds, contributing to saving thousands of man-hours daily.
"From a process improvement perspective, the time saved allows clinicians to attend directly to more patients. Moreover, it greatly diminishes the potential for human errors."

A/Prof Ngiam added that the language model will also help to "synthesise precise local medical knowledge" – this allows NUHS staff to ask RUSSELL-GPT questions, such as those related to medical conditions and clinical practice guidelines, to aid them in their work.
This model is also used in the Patient Trajectory Prediction AI Model to predict individual patient healthcare journeys through the analysis of all historical data. Research is under way to use this model to predict the severity and trajectory of common conditions, such as urinary tract infections, to help right-site patients.

The implementation of RUSSELL-GPT is set to be progressively rolled out across the NUHS cluster by the end of the year.

A/Prof Ngiam also emphasised that all data in the supercomputer, including patient information, will be protected within NUHS' secured environment.
"Unlike other LLMs like ChatGPT, the RUSSELL-GPT model is fully internal and not hosted on the internet. We've taken great pains to ensure that patient data is kept safe," A/Prof Ngiam stressed.

"We don't send data out through the internet to be processed by models, nor do we expect any information to be returned from external models. Everything is behind our firewall, which has many layers of protection."

Another initiative made possible with the Prescience supercomputer is the smart monitoring and intelligent learning for enhancing oral health project.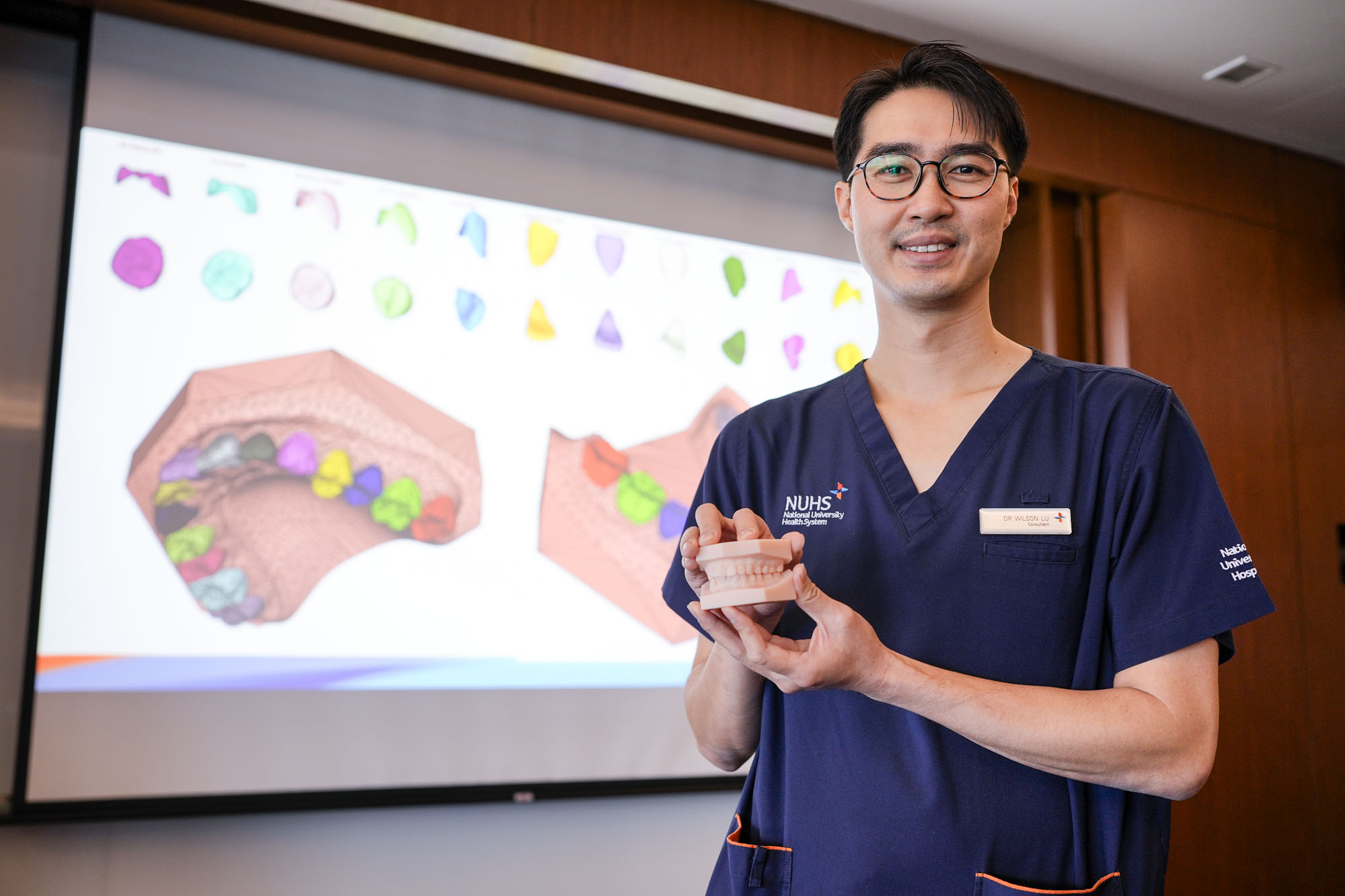 Also known as SMILE AI, the project entails training two distinct machine learning models – one using 3D dental scans, and the other using X-rays of the upper and lower jaw, in what is known as dental panoramic tomogram.

The 3D teeth charting model generates digital representations of the condition of teeth and their positions in the mouth, replacing manual tooth charting by dentists and facilitating enhanced visualisation.

This helps to significantly reduce the amount of time it takes to get a dental cast done – it now takes no more than five minutes for dentists to scan a patient's teeth and collect information to initiate treatment.

Dr Peter Yu, Senior Consultant, Department of Prosthodontics, National University Centre for Oral Health, Singapore (NUCOHS), elaborated, "Dental treatments involve three-dimensional appreciation of facial structures, anatomy, reconstruction, and a vision of what a patient's teeth could be after treatments. This supercomputer, with its significant graphic capabilities, is particularly suited for this structural approach."

So far, 400 3D dental scans of anonymised patients, from children to adults, have been collected to train the AI model. Another 200 dental panoramic tomograms of anonymised patients, the majority with gum problems, have also been collected.

Dr Wilson Lu, Consultant, Department of Orthodontics, NUCOHS, believes that SMILE AI can help patients receive treatment earlier.

"There are times where after examining a patient, a junior dentist might need to consult a specialist to get his recommendation for a treatment," Dr Lu said. "But SMILE AI helps to bring these specialist opinions upstream. This means that we can come to the same conclusion without the need to consult the specialist, thus saving time and allowing for the necessary treatment to be administered earlier."

Dr Lu added that the gum disease prediction model also has the potential to be implemented on a population level so that a patient's risk of developing gum disease can be classified into low, medium, or high, and interventions recommended before the onset of disease.

He explained, "We have a vision that the future of dental care will be data-driven and precisely tailored to the individual based on information on health determinants and oral conditions. Dental care will focus on preventing diseases before they happen, and early detection and treatment of diseases when they happen."
In consultation with A/Prof Ngiam Kee Yuan, Group Chief Technology Officer, NUHS, Dr Peter Yu, Senior Consultant, Department of Prosthodontics, NUCOHS and Dr Wilson Lu, Consultant, Department of Orthodontics, NUCOHS