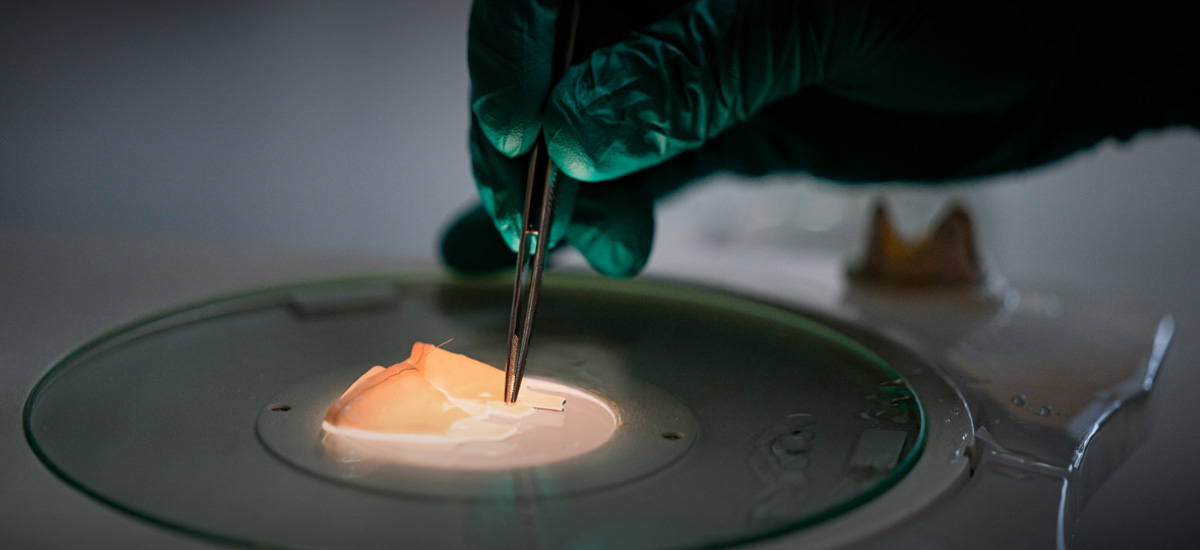 News
Science
First naturally-designed artificial heart valve a game-changer
Published on 18 October 2021
When robots are built in a humanoid manner, or when aeroplane wings are modelled after that of a bird, it's because they're designed based on a principle called biomimicry – or, in other words, creating things that mimic nature.
However, artificial heart valves implanted in patients suffering from cardiovascular disease are unnatural, mechanical - and, in cardiologist A/Prof Theodoros Kofidis's opinion - belong in a washing machine, not a human heart.
"As a heart surgeon for 26 years, I've been banging my head against the wall, figuratively, in the operating theatre," he said, explaining that the technology – which he calls "primitive" – has remained largely the same for the past 50 to 60 years.
Situated in the left heart chamber, the mitral valve helps to regulate blood flow within the heart. Patients suffering from severe mitral valve disease may need to have it replaced when they are leaky, blocked, and beyond repair.
Artificial mitral valves have helped millions of such patients around the world. However, over the course of his career as a cardiovascular surgeon, A/Prof Kofidis – who heads the department of cardiac, thoracic, and vascular surgery at National University Heart Centre Singapore (NUHCS) – found himself becoming increasingly dissatisfied at the artificial mitral valves available on the market.
One of the problems A/Prof Kofidis encountered was the rigidity of existing models. The human heart valve is very soft, and has leaflets to allow the blood to pass through. However, existing artificial heart valves contain metals, and are rigid, mechanical, and invariable.
"When you implant rigid things within a flexible structure, this causes problems," he explained. "You get very high pressures in the heart, because the heart must work much harder. You can get infections easily, you must take very high doses of blood thinners. You can suffer blood clots, thrombus, and strokes…I don't mean to say that they don't get the job done. But certainly they're suboptimal, they're not perfect."
To circumvent this problem, A/Prof Kofidis decided to develop a new type of artificial valve, based on nature – "a human-like heart valve", he calls it – which he hopes will help revolutionise the field of heart valve surgery.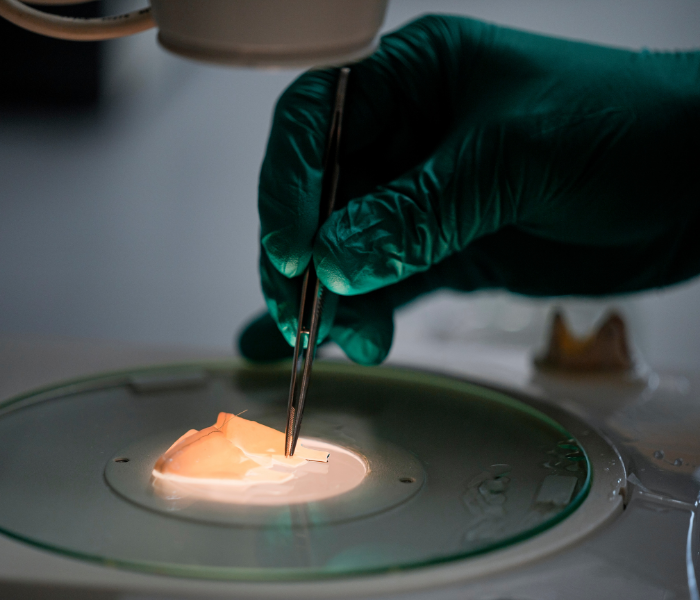 The invention, called SingValve, is made from animal tissue and is designed to closely resemble the appearance, form, and physical properties of the human mitral valve. Its flexibility means the heart is allowed to contract and dilate in a manner that is close to that of a healthy natural mitral valve.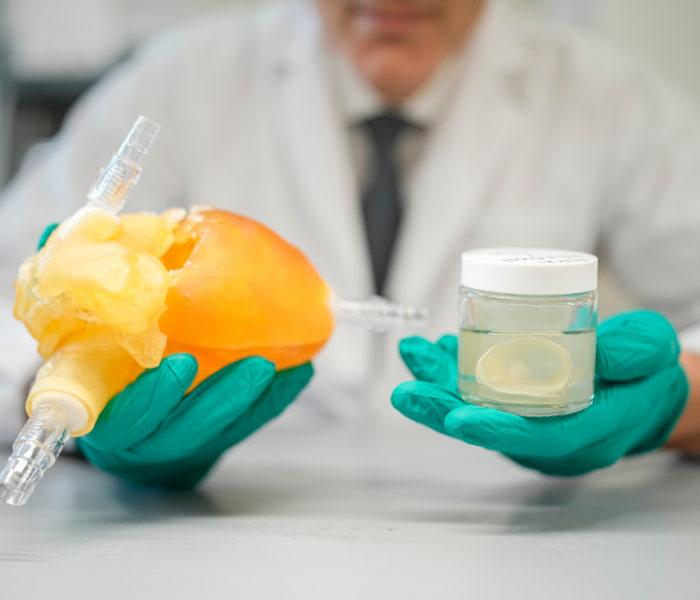 In addition, the invention can be quickly stitched to the papillary muscles of the heart, reducing the risk of foreign body reactions and infection.
"It behaves exactly like the human heart valve," A/Prof Kofidis said, quipping that on one occasion, when he showed an ultrasound scan of the artificial valve in action to a cardiologist, the doctor mistook it for an actual, healthy heart valve.
The first of its kind in the world, the innovation is also fully bespoke, as the team has developed an algorithm that allows them to tailor each product to the individual, based on the patient's pre-operative scans.
This is in contrast to conventional models, which come in a few standard sizes and may cause patient-prosthesis mismatch and aggravated complications. By personalising each artificial valve to the size and dimensions of a patient's heart, the patient can potentially benefit from fewer complications and prolonged durability, which could hence lower the risk of repeat surgeries, he explained.
Furthermore, each personalised SingValve can be produced in just two hours. This means that even patients from around the world who need the technology will be able to benefit, as they could receive it in as soon as two to three days after placing an order – a sufficient timeframe, said A/Prof Kofidis, considering how around 95% of mitral valve surgeries are elective and non-emergency.
Ultimately, SingValve could significantly potentially improve the outcomes of patients needing this surgery. Such cases make up around 500 annually in Singapore alone, with the figure projected to rise at about 15% a year.
"I've worked on patients for 26 years now, and I've been watching heart valves carefully – healthy ones, diseased ones," said A/Prof Kofidis. "And I feel pity for the patients, when we implant these unnatural valves into them.
"So, I felt compelled to design something to help all those millions of patients around the world, to receive something more high tech, more adapted to the human anatomy, that can provide better function for them."
With a recent $4.9 million grant from the National Research Foundation, the team hopes to be able to conduct first-in-human trials — which entail about 15 human implantations in two to three different countries — by 2023.
This will bring them a step closer to their goal, which is for their product to eventually replace the existing artificial valves on the market, and become the technology of choice for mitral valve surgeries around the world.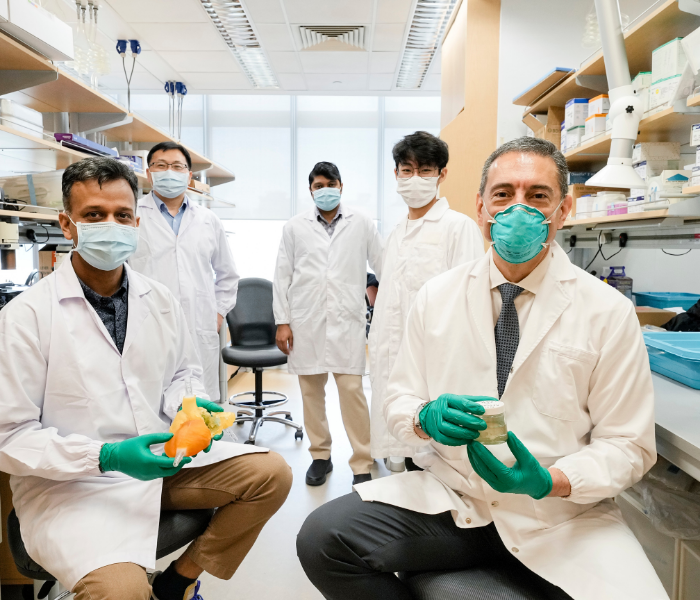 "In this advanced age of precision medicine and technology, we wanted to develop something closer to the natural anatomy and function of the mitral valve. SingValve…is the first of its kind globally, made in Singapore," said A/Prof Kofidis.
"We carry a profound sense of responsibility to make this 'invented and produced in Singapore' human implant a success: not only in terms of improving the health outcomes of heart surgery patients undergoing mitral valve replacement, but also to place Singapore on the world map of cardiovascular medicine and surgery."
In consultation with A/Prof Theodoros Kofidis, Head & Senior Consultant, Department of Cardiac, Thoracic, and Vascular Surgery, NUHCS.