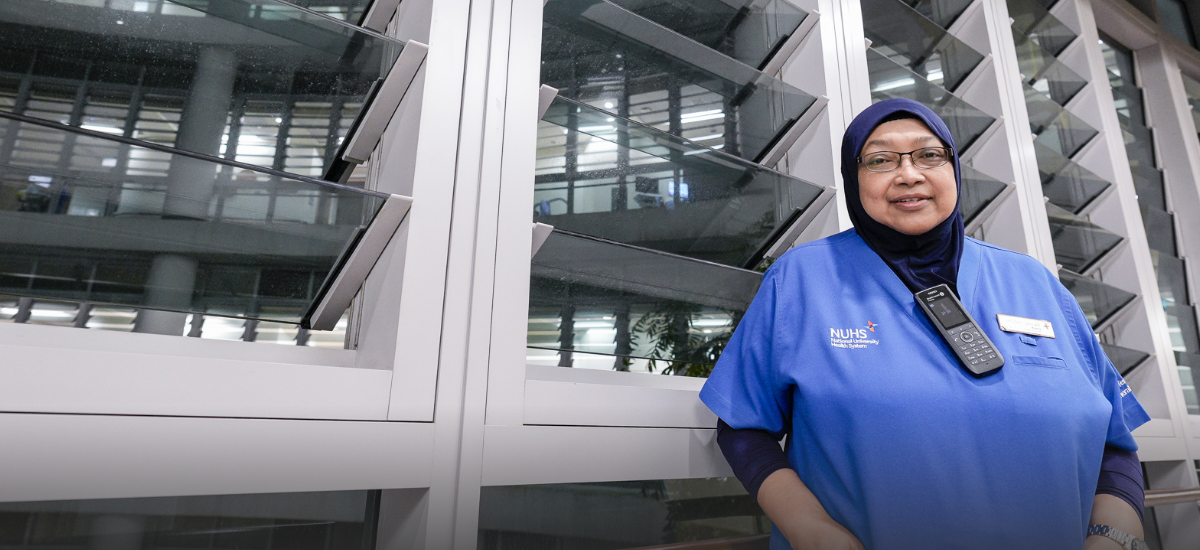 People
From dusk till dawn: The life of a night shift nurse
Published on 16 November 2023
How Mdm Rosnah Dahlan, a Nurse Clinician at Ng Teng Fong General Hospital, navigates precarious situations with patience and empathy.
Mdm Rosnah Dahlan, a Nurse Clinician at Ng Teng Fong General Hospital (NTFGH), took on permanent night shift duties about a year ago as she wanted to better care for her elderly parents. The tipping point came when her father was hospitalised in the intensive care unit after suffering a massive lung bleed. He has also since had a stroke. Mdm Rosnah's shift — which runs from 9pm to 7.30am — allows her to accompany her parents for their medical appointments. She takes us through a typical work night, which is filled with both challenging and humorous interactions with patients.
8pm: I prepare for my shift by packing my water bottle and snacks. Sometimes I bring a sandwich or burger, but avoid rice at night as it makes me feel very full. Then, I practise positive affirmation by looking at the mirror and telling myself: "Today will be a good shift. There will be no incidents such as patient falls." I am now ready for my night.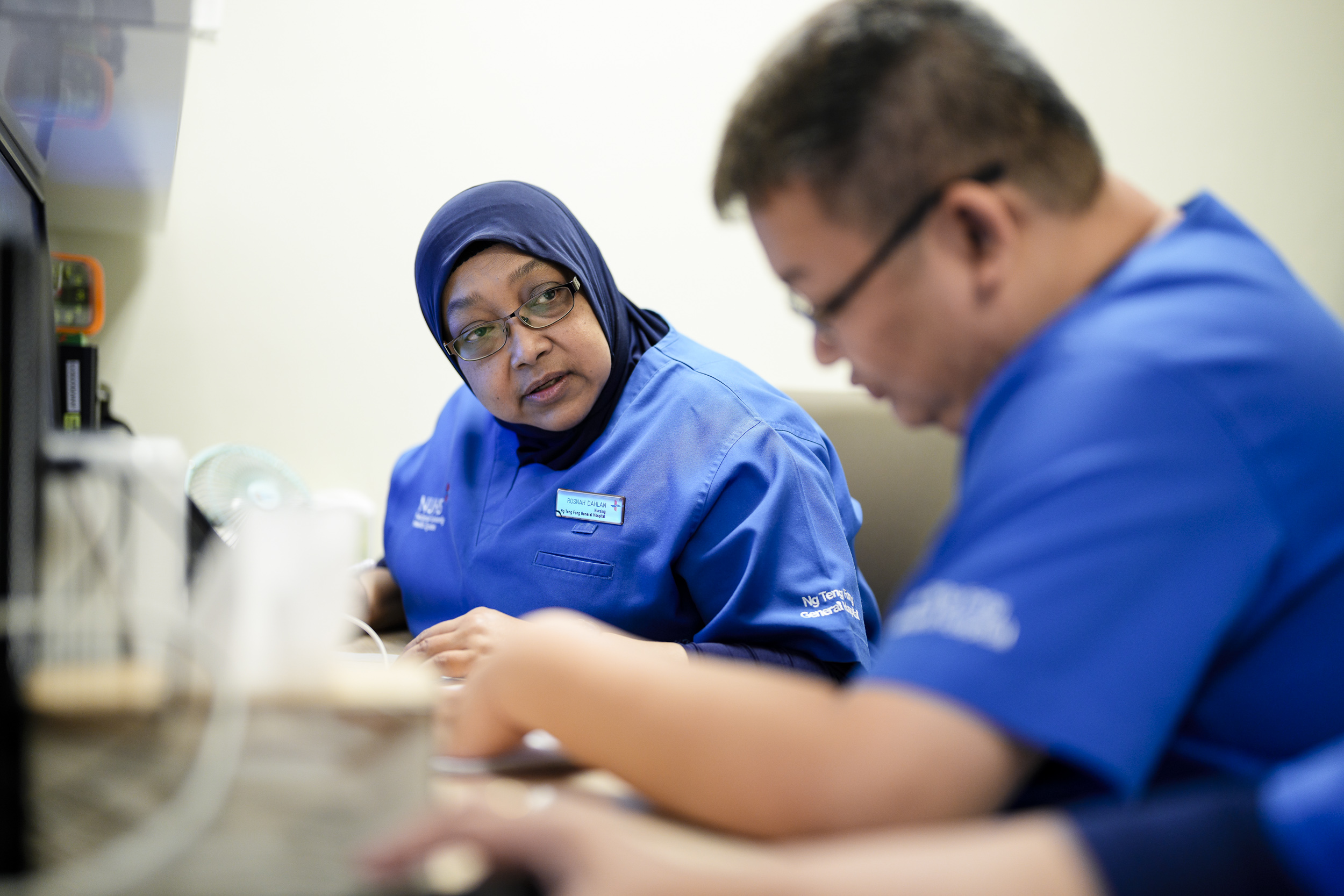 9pm: I attend the handover briefing, where the afternoon shift nurses highlight any issues we need to take note of. There are usually just two Nurse Clinicians on duty each night, and our role is to ensure that the wards are run smoothly, manage deployment of nurses on the ground and guide them — especially when they are unsure of certain procedures.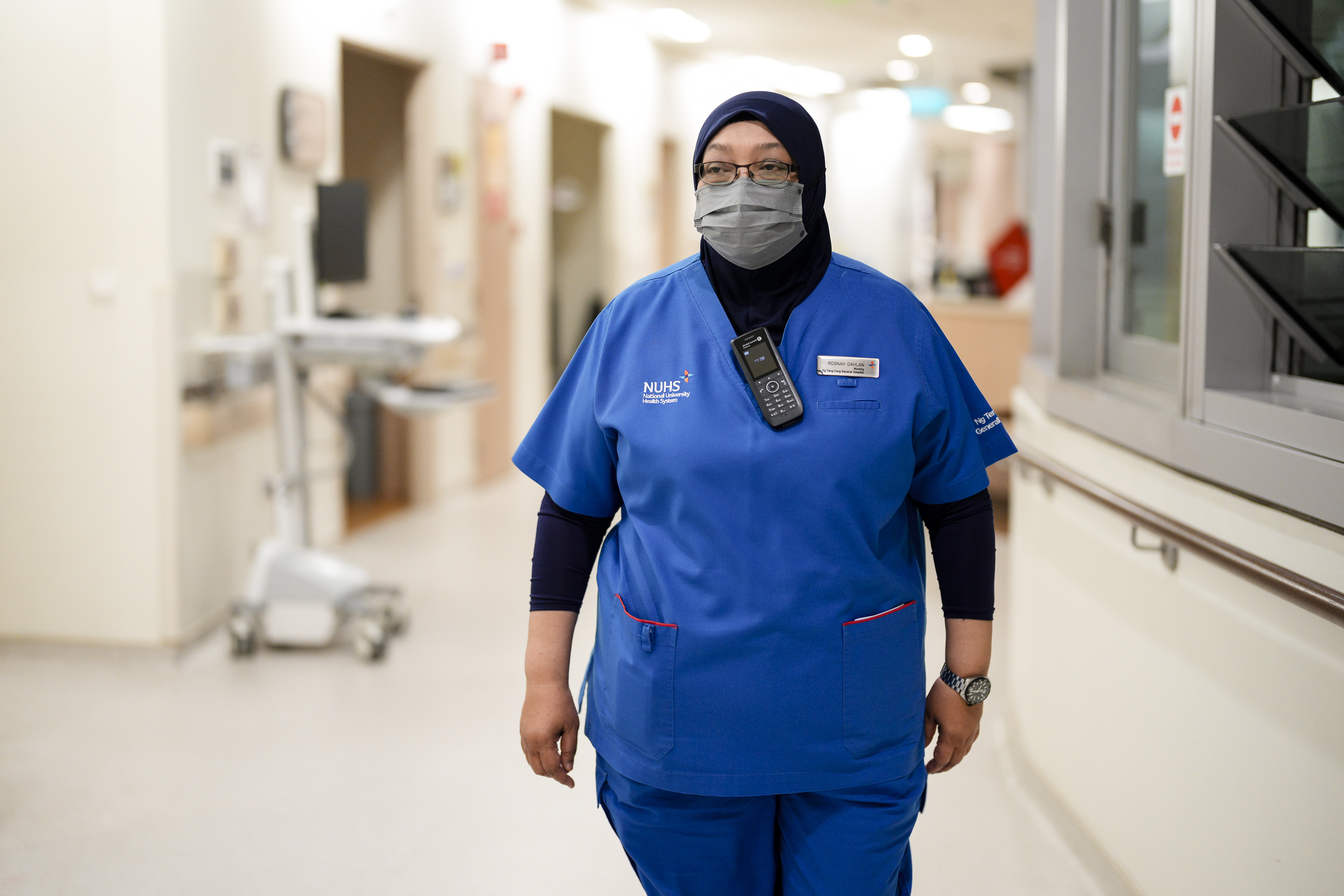 10:30pm: I begin my rounds of the wards, including those at the ambulatory unit. I usually check in with the ward nurses on incidents such as falls, which require them to fill out a report. Most falls happen because the patient is in a confused state, or refuses to call for the nurse's help. When such incidents happen, I speak with the patient and highlight the risks involved. I also urge the nurses to be patient — I understand their challenges because I face similar issues caring for my father at home.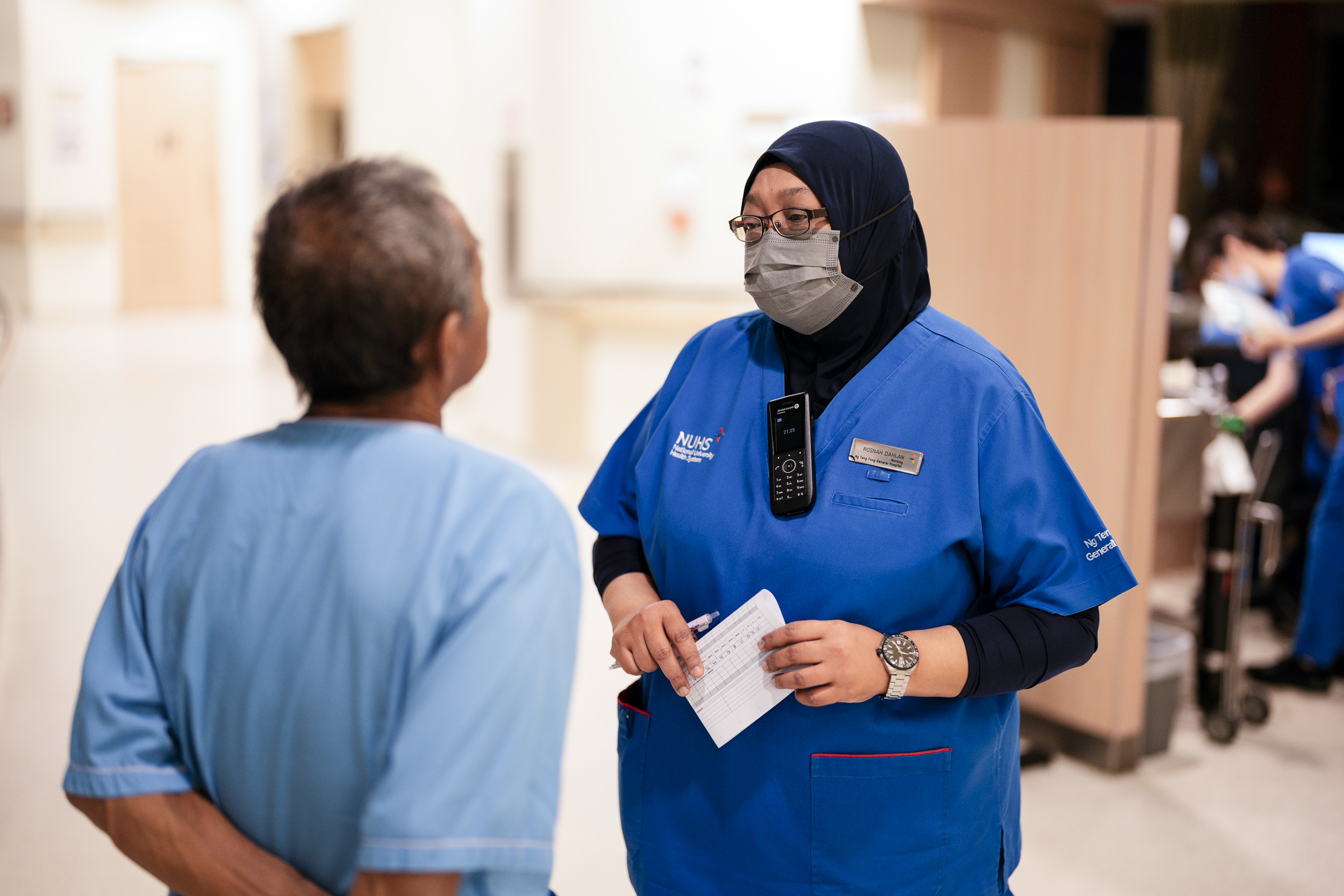 Interacting with patients is the best aspect of my job, although most of them are asleep during my shift. However, I often encounter patients who are suffering from insomnia. Some of them jokingly greet me with, "How are you, Halimah (Yacob)?" as they apparently see a resemblance between me and our former President. I finish my rounds at 12am, when I return to the office and file incident reports to our senior management.
1am: This is my break time and it presents me with the opportunity to recharge. My work involves a lot of walking, so I make sure to do stretching exercises during the break. I've learnt these at sports massage clinics which taught me how to strengthen my legs, especially my knees.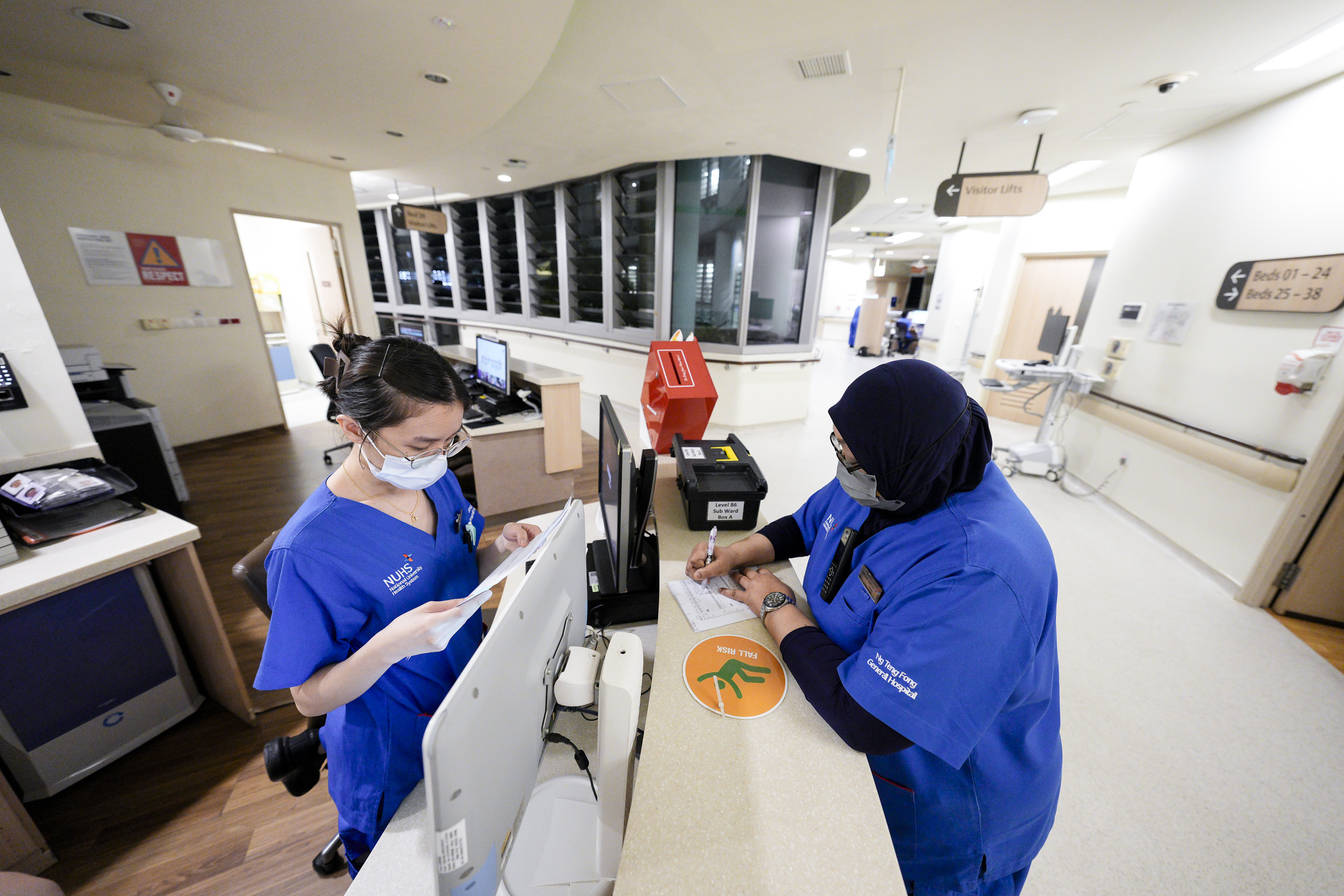 Break time is also when my colleague and I discuss hospital incidents, as well as investigation protocols and measures we can take to prevent them from re-occurring. For example, if a patient is reported missing from her ward, the protocol is to seek the assistance of our security staff to locate the patient as quickly as possible to ensure their safety.

2am: Some elderly patients with dementia and other conditions are aggressive when they wake up around this time, because they may be confused and disoriented. During one such incident, a delirious patient insisted there was someone outside trying to harm him. He started banging on the windowpane with the portable drip stand and threatened to attack the nurses with it, accusing them of being accomplices. Hospital security alerted the police, who came immediately to lend their assistance in calming him down.

3:30am: I set out on my rounds again. Part of my job involves handling bereavement protocols. I meet with families, offer my condolences and help them through the process such as downloading the death certificates and casket arrangements if required. One particular incident sticks in my mind. A young man had just lost his wife to cancer, and I was helping him to download the death certificate. However, we were unable to do so, as he had forgotten to pay his phone bill and did not have data. I suggested using his late wife's mobile hotspot and guided him through the process. He had remained calm throughout, but burst into tears the moment he accessed her phone. Her Wifi password was the date they had first met. I could barely hold back my tears, but quickly completed the formalities and left so he could be with his family. No matter how many times I encounter death, such incidents still affect me.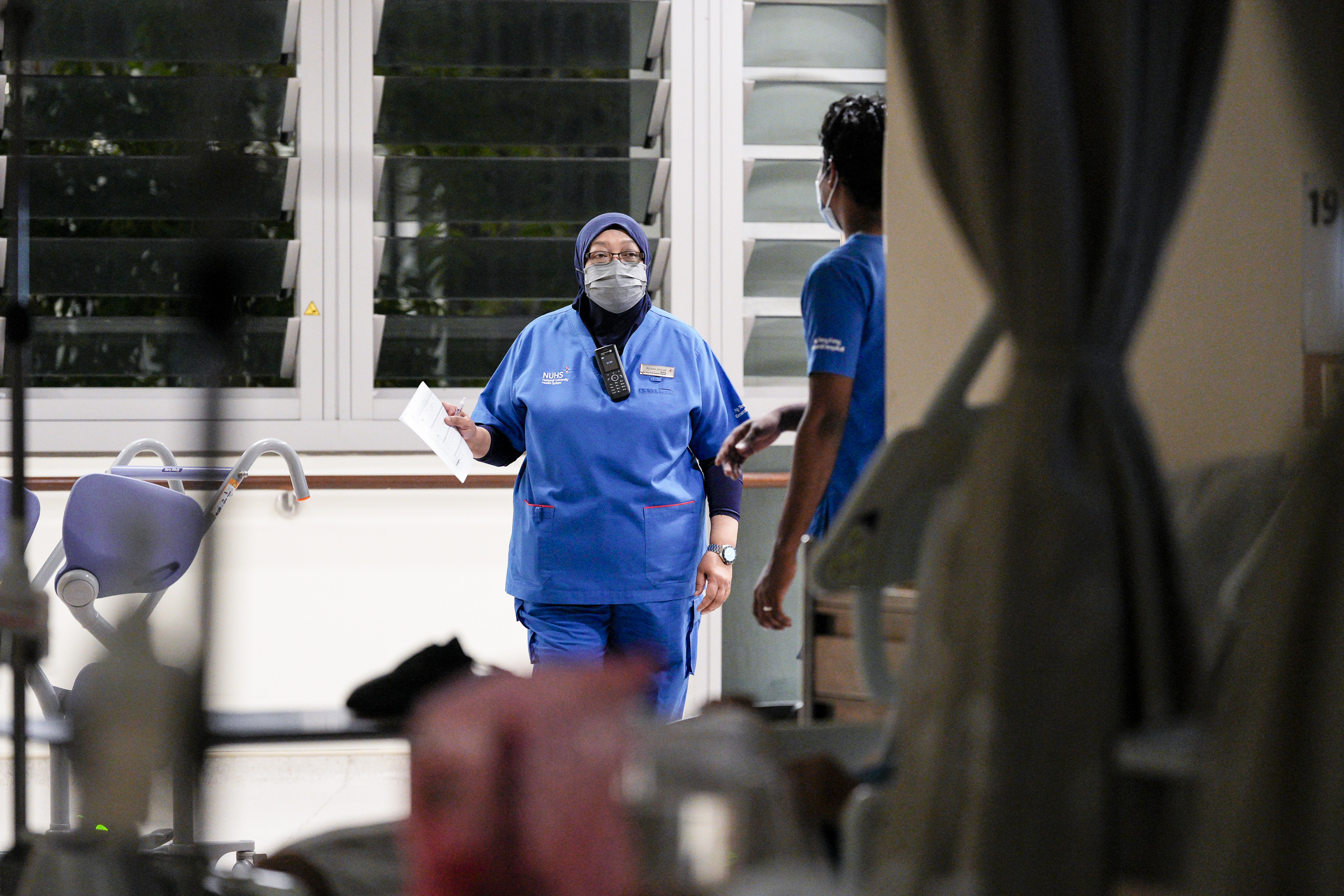 7.30am: As I near the end of my shift, I tidy up and prepare my handover notes for the day shift nurses. I finish work at 7.30am and wait for my husband to come fetch me back to our home in Jurong West.

In consultation with Mdm Rosnah Dahlan, Nurse Clinician, NTFGH.

Do you have what it takes to provide an excellent standard of care for those who need it? Click here to find out about joining us as a nursing professional.