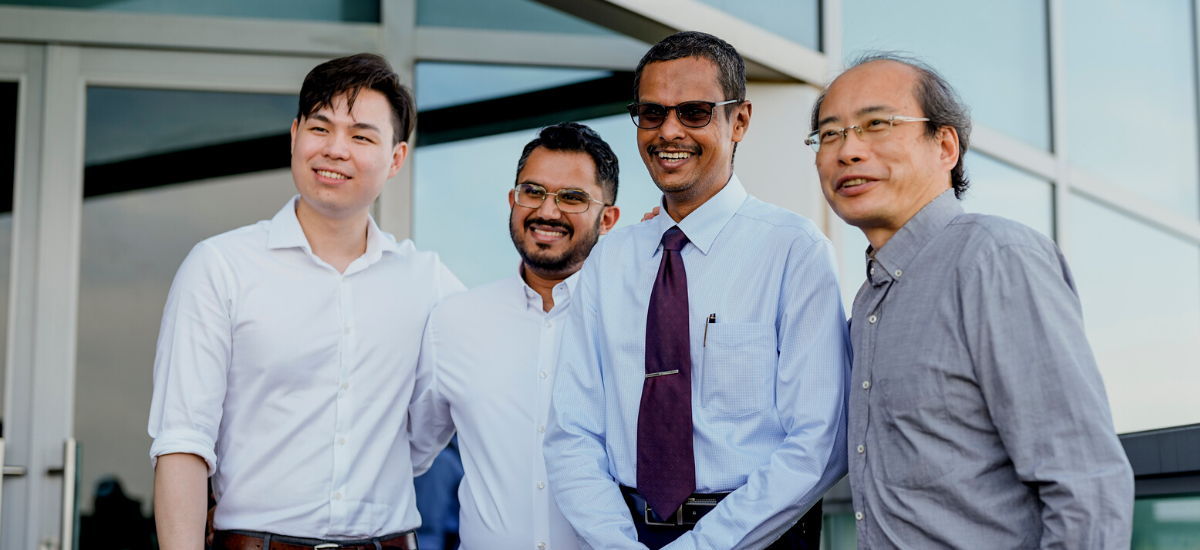 News
Living with glioblastoma: How a surgery saved his marriage and life
Published on 10 June 2022
A deadly brain tumour caused Mr Maideen Sadayan to lose control of his emotions and separated him from his family. But a surgery ended up saving his marriage and his life.
It was in 2019 when the symptoms first began for Mr Maideen Sadayan.
"I suddenly changed," said the 48-year-old product manager. "I felt like I must discipline everyone, I fought with my wife…everything led to anger."
This escalated to the point of physical violence, leading to police intervention and the eventual breakdown of his 15-year marriage with his wife. Still, not understanding the source of his emotions, Mr Sadayan – who then lived an active lifestyle, cycling and hiking frequently – attributed it to the strains of living with the COVID-19 lockdowns.
It was only two years later, in June 2021, when doctors found the real cause of his inexplicable behaviour: an aggressive, incurable, and frequently deadly brain tumour.
A tumour that took control of his emotions
Called a glioblastoma, the tumour is the most malignant primary brain cancer there is.
With a prevalence of just about three cases per 100,000 people, it typically leaves patients with a life expectancy of between 18 and 24 months. It may also cause a number of different symptoms, from limb weakness to headaches, nausea, and vomiting.
But in Mr Sadayan's case, the tumour was located, quite unusually, in the amygdala – a primitive, almond-sized structure in the brain responsible for emotions and the fight-or-flight response.
This likely caused his behavioural changes, said Clin A/Prof Yeo Tseng Tsai, Head and Senior Consultant at the Division of Neurosurgery at the National University Hospital (NUH).\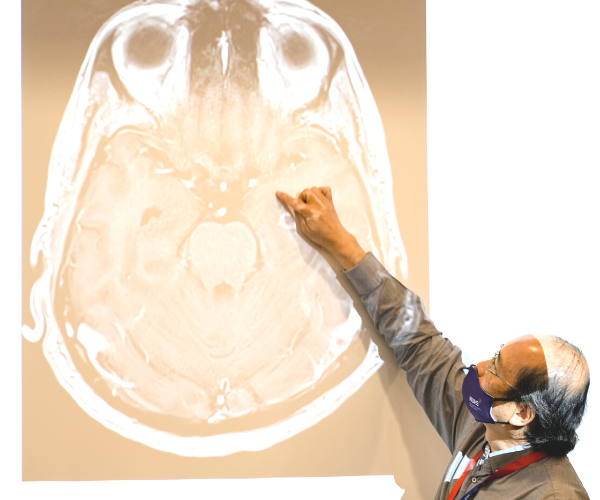 "Normally, there are a lot of inhibitory fibres coming from the front of the brain – the very human, developed part of the brain," he explained. "So if you come across a situation that makes you emotionally upset, you think about it, but you can override [that impulse]."
"But when that connection is severed, like in this case, likely from the tumour itself…you just behave the way any animal would, so as to speak, without any inhibition."
But Mr Sadayan remained unaware of his condition until a year later, when he began experiencing "white-outs" – blank staring spells of around 20 seconds each, later identified as epileptic seizures. He'd been feeding his cats when he experienced the first one, which left him with a faint metallic taste in his mouth.
Over the next two weeks, the seizures began to increase in frequency. Finally, when he experienced eight seizures in a single day, Mr Sadayan decided to seek help.
"I told my colleague, I'm going to go see a GP," he said, "and he was like, no, you have to go to the A&E immediately. So I came here."
12 days of testing later, he received the diagnosis that would change his life.
Pressing on against the odds
At first, the outlook seemed bleak. Reading up on his condition on the Internet further worsened his state of mind, said Mr Sadayan.
"If you just search for glioblastoma, there's so much information [online]. And almost all of them say, give up on life, give up and die," he said. "But Prof told me differently.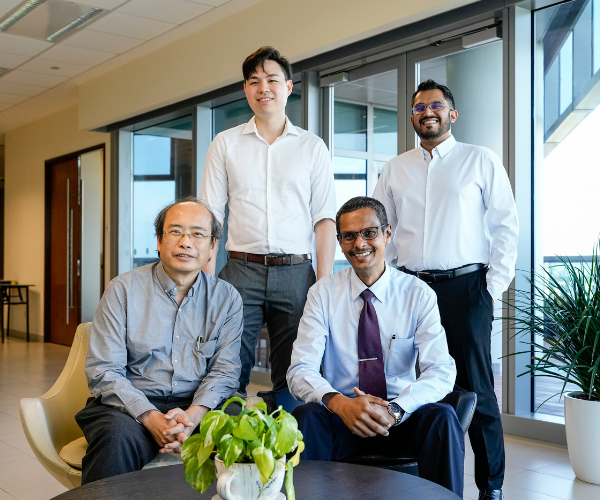 Following the team's advice, Mr Sadayan underwent two brain surgeries to remove as much of the tumour as possible. This was not a straightforward decision, said A/Prof Yeo, recounting the hours of discussion he had with Mr Sadayan before going ahead with the second surgery.
"The surgery is very important, because the more you can remove, the better the survival," he explained. "But on the other hand, you can't remove so much that it will damage the patient…you don't want to do so much that the patient is handicapped and cannot walk or something.
"So it's a fine balance between trying to remove as much as possible, but at the same time, not harming the patient."
Nevertheless, the surgeries went well. And as he recovered, not only did his seizures abate – but so did his irrational anger, shared Mr Sadayan.
"Everything changed. I was not the angry man I was before," he said. "After the divorce, in the daytime I would be a very happy person…but in the night, a very sad person."
"But after going through the surgery, I thought, 'how come I feel so different now? What happened, where's my anger?'"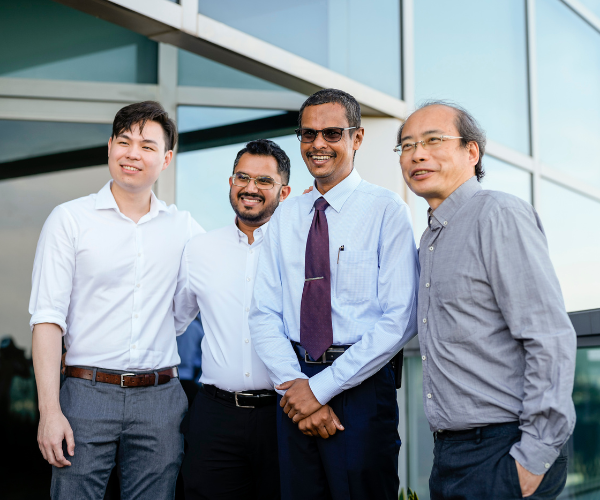 On the road to recovery
While glioblastoma is certainly "a very tough tumour to deal with", with low chances of long-term survival, there are outliers, said A/Prof Yeo. This is especially for patients like Mr Sadayan who are young and who respond well to surgery.
"He's still undergoing chemotherapy…but he's done well, he's going back to work. It's going to be a long road for him," he added, noting that there is currently no indication of recurrence. Mr Sadayan has completed radiotherapy and is expected to continue chemotherapy until the end of the year.
And in a surprise twist of fate: nine months after his surgeries, Mr Sadayan reconciled with and remarried his wife, who learnt of his condition through their children.
Despite their troubled past, she supported him through his journey of recovery and even drove him to and from his appointments. And she has continued to help him even as he learns to cope with the aftereffects of his surgeries – such as an inability to drive and an impaired short-term memory.
"I told her, I'm not a fancy, hyper-loving person coming back [into this marriage]. I'm a sick person," he shared.
"But they came back, and now we're now happy…thanks to God, thanks to the team here. For me to get [this second chance], I thank God, I thank everyone."
In consultation with Clin A/Prof Yeo Tseng Tsai, Head & Senior Consultant, Division of Neurosurgery, Department of Surgery, NUH.