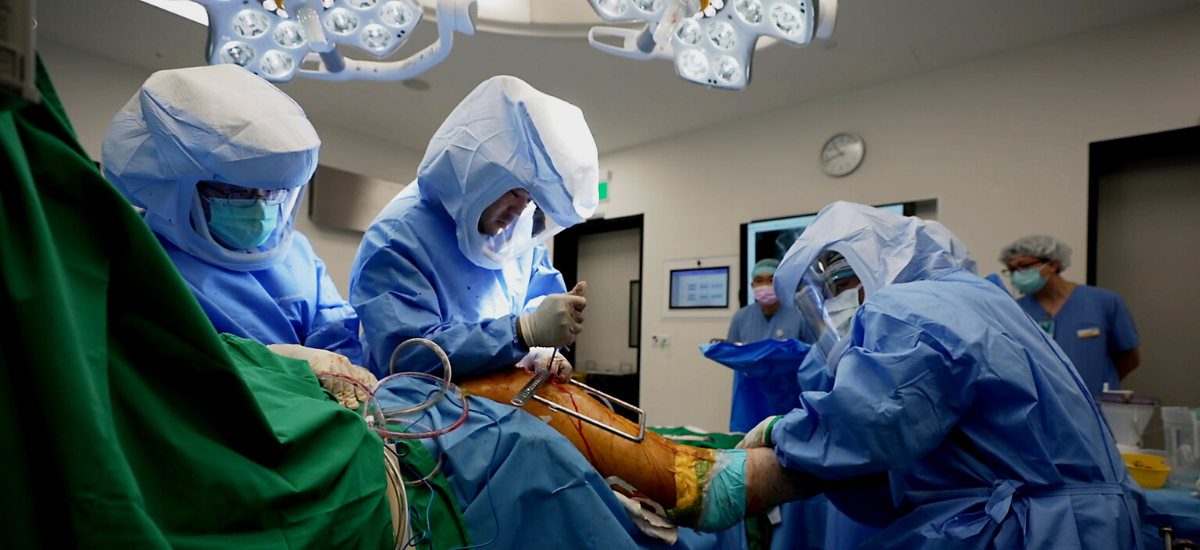 People
Science
What it takes to perform a joint replacement surgery
Published on 8 March 2023
A joint replacement surgery can be life-changing for patients. We find out what skills an orthopaedic surgeon needs in order to perform such an important operation.
There is a flurry of activity under the bright, white lights of one of the operating theatres at Alexandra Hospital where a hip replacement surgery is being performed.
Machines whirr and beep diligently in the background, as a group of seven medical professionals – comprising surgeons, surgical assistants, nurses, and an anaesthetist – move around purposefully to perform their allotted duties with minimal fuss.

In the middle of the room, their anaesthetised patient lies motionless on the operating table, completely oblivious to the hubbub around him.
The lead surgeon, Dr Chua Wei Liang, Deputy Head and Consultant, Division of Adult Reconstruction and Joint Replacement Surgery, Department of Orthopaedic Surgery, Alexandra Hospital (AH), directs his team with the calm assurance befitting of one who has over a decade of experience performing this procedure.
At several points during the operation, a surgical assistant is tasked to lift the patient's legs up and move it into different positions. It is strenuous work, but he does it deftly, and without complaint.
Dr Chua's gloved hands move methodically, precise in their actions, as he uses a variety of medical and power tools to skilfully replace the ball part of the patient's hip joint with a metallic ball implant.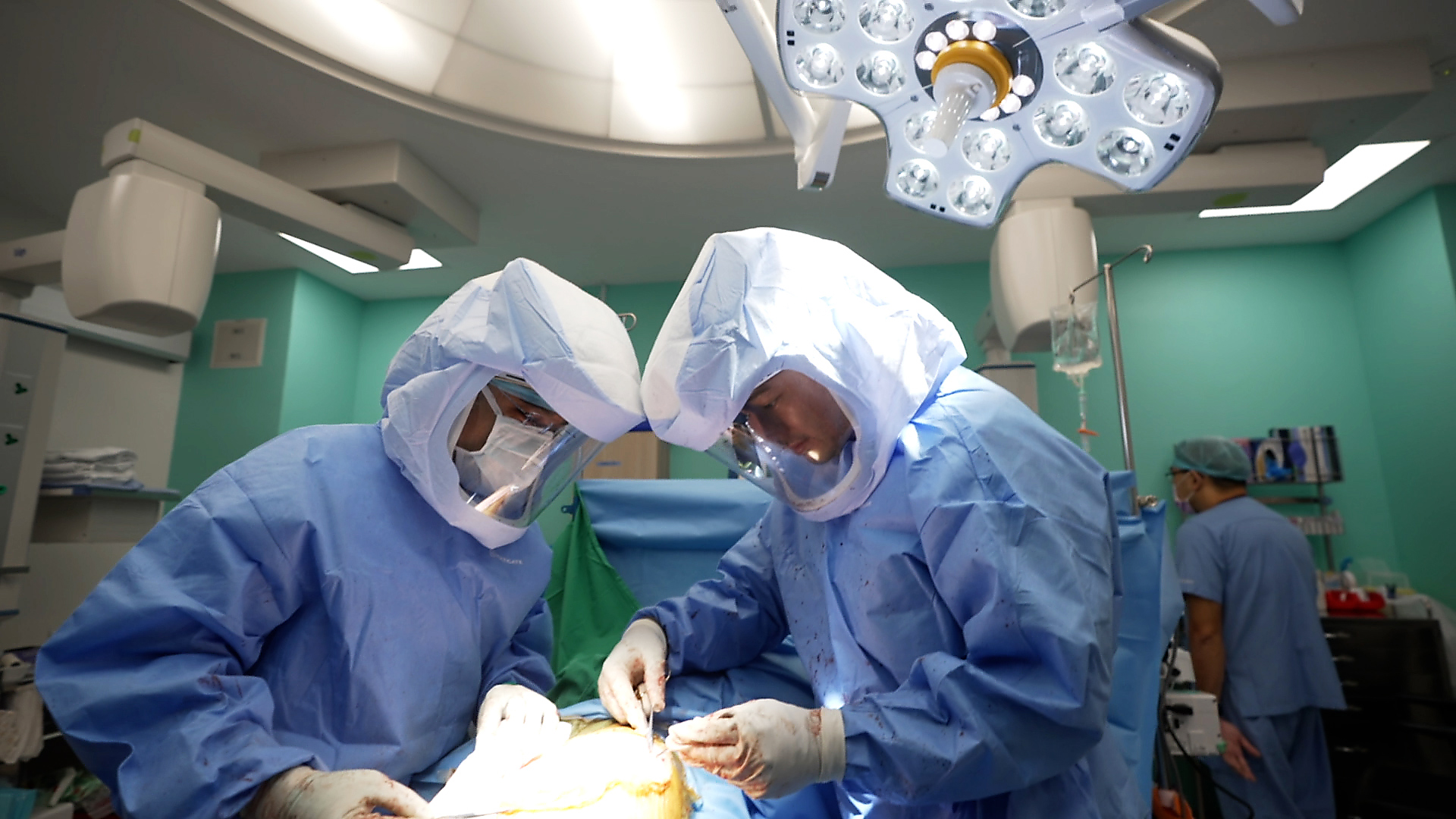 Finally, after an arduous three hours or so, the surgery is successfully completed. If all goes well with his recovery, the patient will be able to walk without any pain in a matter of months.
For the surgical team, the only reminder of all their hard work in the operating theatre are the aches they feel in their muscles.
But Dr Chua, who does anywhere from 100 to 150 joint replacement surgeries a year, would not have it any other way.
"Having previously rotated through different specialties, including emergency, general surgery, cancer surgery, and more, I find the most job satisfaction in doing joint replacement surgery," he shared.
"The reason for that is simple – not every operation makes a patient better than what they were before. But a joint replacement surgery is often a life-changing experience, and seeing how it can vastly improve a patient's quality of life is what continues to drive me in this profession."
Dr Chua acknowledges that the physical demands of being an orthopaedic surgeon means it may not be everyone's cup of tea.
"Doctors who practise surgery as opposed to medical doctors are a bit more physical and hands-on. So, a certain amount of manual dexterity, the ability to use our hands well is important," Dr Chua mused.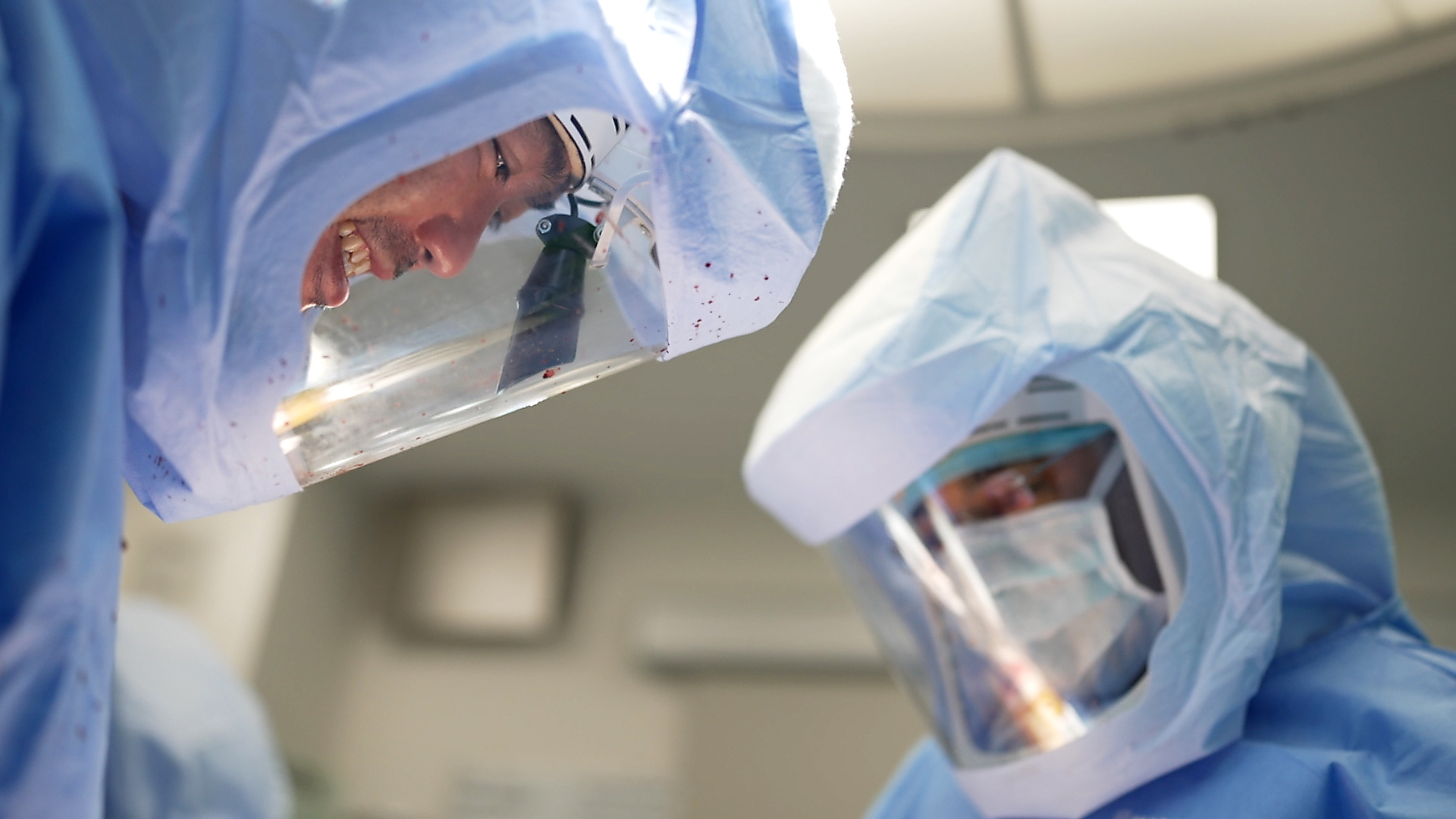 He also admits that orthopaedic surgeons can sometimes find themselves being pushed to their emotional and mental limits.
"During a surgery is when we see the true character of a surgeon, because that can be extremely anxiety-inducing. That's when a lot of people can become unhinged," Dr Chua said with a laugh.
"But being well-mannered, approachable, and having a good relationship with the people we work with helps, as it contributes to a better atmosphere in the operating theatre. That way, we're working with people who are calm and happy, rather than anxious and on their toes wondering if something is going to go wrong.
"Generally, though, being able to handle the stress of surgery is something that has to be cultivated from experience."
Apart from mastering the surgical aspect of the profession, Dr Chua believes it is crucial for orthopaedics doctors to have the emotional intelligence to establish a rapport with their patients.
"By and large, surgical skills can be taught to almost any doctor. But the ability to empathise with patients, and form that relationship with them so they have the confidence to get through a surgery is also very important," Dr Chua explained.
"Anxiety and worries are very common among patients…so I make it a point to tell them they're in good hands, and that we're here to do our best for them. Hearing us say that usually means a lot to them."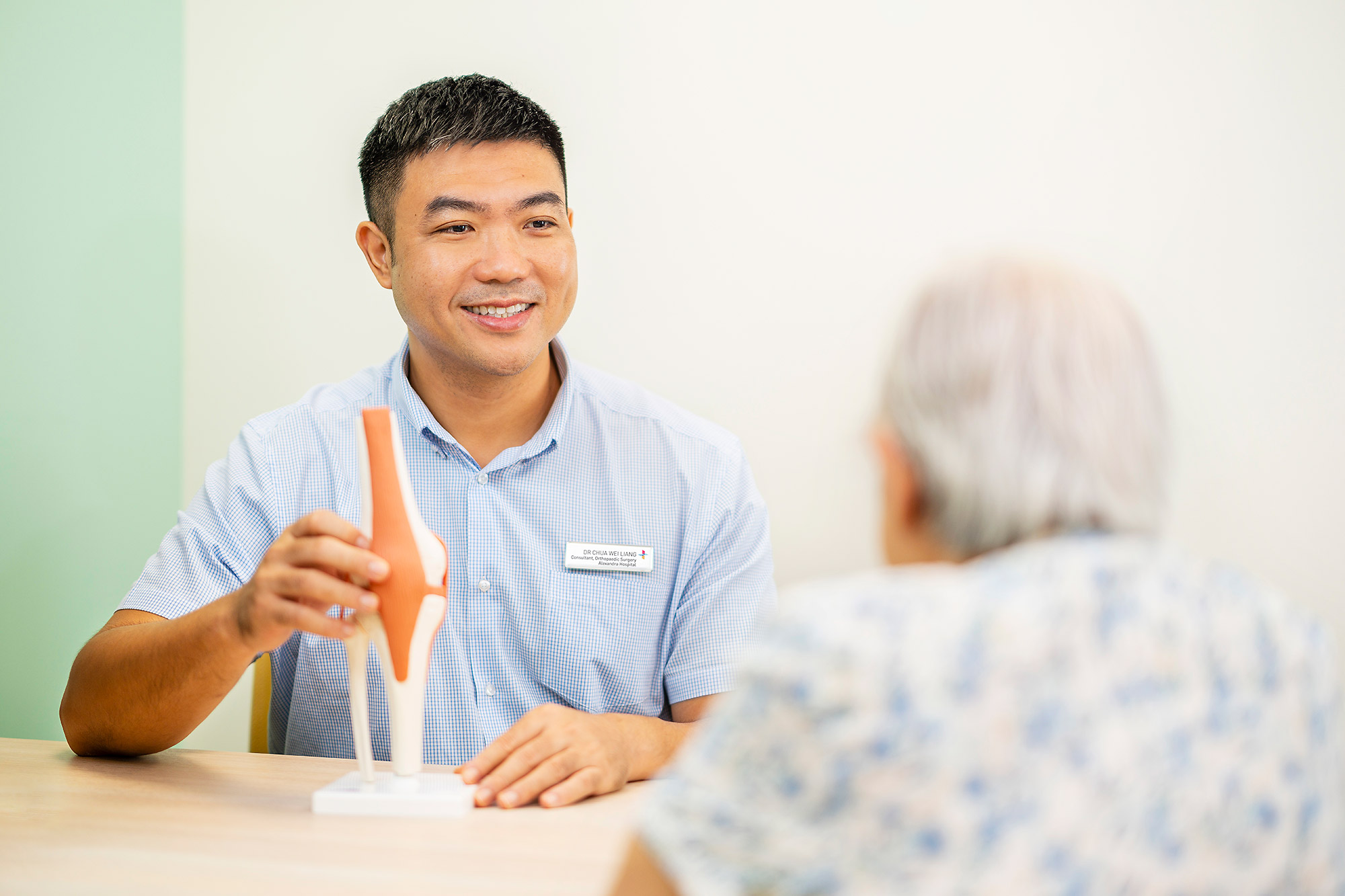 While joint replacement surgeries can lead to vastly improved quality of life for patients, it is ultimately still an optional procedure. As such, patients will have to decide for themselves if they want to go through with it.
"Most of the patients who come to the clinic have musculoskeletal problems. In my clinic where we see a lot of senior patients, it's probably osteoarthritis, so they come complaining of pain in their knee or hip joints," Dr Chua said.
"If these symptoms are minor, we might treat them without surgery. But if it's more severe, and it has a major impact on the patients' daily activities, that's when we suggest surgery as an option that they should consider, so that they can improve their quality-of-life post-surgery.
"Still, we're not looking at cancer, a fracture, or a heart attack, where you have to undergo surgery. When a surgery is optional, it can be harder for the patient to go through with it. It all boils down to how much it matters to them to have a lifestyle change – if they are active and want to improve their mobility, or whether they are content with their current status.
"But we as doctors have to ensure they have a clear picture of what the surgery is all about, so I have to spend quite a bit of time explaining to our patients what its advantages and disadvantages are."
Despite its effectiveness, a joint replacement surgery might not be sufficient for certain patients, as Dr Chua added, "Some of these patients have gait abnormalities – they might be walking bow-legged, or with a limp, for decades.
"So, just changing the knee or the hip joint itself will remove the pain, but their pattern of walking still needs to be worked on by our physiotherapists once they recover from their surgery."
In consultation with Dr Chua Wei Liang, Deputy Head and Consultant, Division of Adult Reconstruction and Joint Replacement Surgery, Department of Orthopaedic Surgery, Alexandra Hospital.