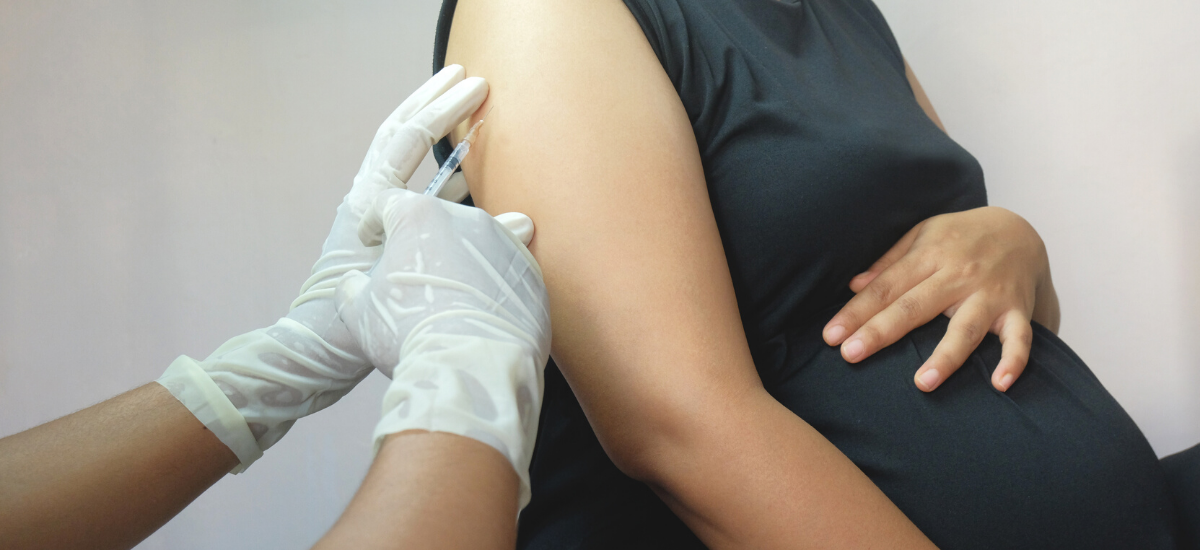 Lifestyle
What you need to know about pregnancy and COVID-19 vaccinations
Published on 3 April 2022
Being a pregnant mother during these pandemic times requires a significant amount of decision-making, to put it lightly. The question at the top of most parents' minds is often this – is it safer to be vaccinated or not to be vaccinated? This decision to safeguard the mother's health, as well as the health of her unborn baby can be complicated because of the novel landscape of the COVID-19 virus.

We sought out the professional advice of A/Prof Citra Mattar, Senior Consultant, Division of Maternal Fetal Medicine, Department of Obstetrics and Gynaecology, National University Hospital (NUH), to get her to share her expertise on this complex topic.

Can I get vaccinated as a pregnant woman?

Yes, you can. "The COVID mRNA vaccines have been advocated for use in all trimesters. In our experience, women who had their vaccination done early, even before discovering that they were pregnant, didn't appear to develop any complications at higher frequencies," shared A/Prof Mattar.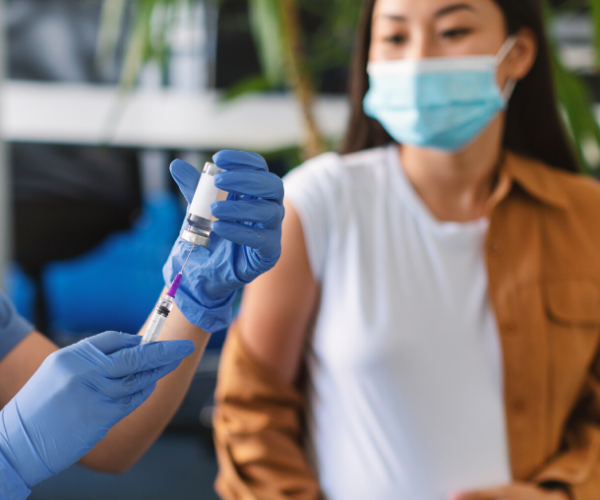 What does the vaccine do for me?

For some expectant mothers, it may not be clear what the vaccine is intended to do. "One key thing to stress is that the COVID-19 vaccines do not give you the virus. Instead, they give you a code for your body to make the correct antibodies, so that if you're exposed to the virus, your body knows how to fight it off. This decreases your risk of getting COVID-19, and in the case that you do get it, reduces your risk of spreading it to others and developing severe disease," explained A/Prof Mattar.

Infection rates among pregnant women are similar to that of the general public, with pregnant women equally vulnerable to getting infected with the COVID-19 virus. However, the virus affects different groups differently, and pregnant women might face more serious consequences if they get infected.

"Pregnant women are more susceptible to complications, including COVID pneumonia, respiratory complications, and the need for oxygen support. They are also at risk of obstetric complications, such as placental issues, preeclampsia, placental abruption, clotting and bleeding problems, and possibly even preterm labour and delivery, due to the systemic complications from the COVID-19 infection," said A/Prof Mattar.
Studies on pregnant women during the first wave of COVID-19 have provided valuable insights into the efficiencies and workings of mRNA vaccines. "We can advocate the mRNA vaccines based on the published evidence. There are a few publications now, and studies with upwards of 50,000 women who have gotten the vaccine in all trimesters."

At what stage of my pregnancy am I at the greatest risk?
As pregnant women journey through different stages throughout their different trimesters, it is also important to understand the differences in risk they carry, should they get infected with the COVID-19 virus.
"Getting COVID-19 infection in the late stages of pregnancy is the riskiest. It can trigger labour and we might even have to deliver the baby early because of the mother's debilitating respiratory condition. There are multiple reasons to get the vaccination even late in the pregnancy," said A/Prof Mattar.
She did raise caution, however, with women who face certain pregnancy complications. "For women who have acute complications, such as bleeding or events that require hospitalisation, we may postpone the vaccination until they are well. If the woman is ill, the scheduled vaccine can be delayed. If it's her second dose, she can get the vaccine when she has recovered," said A/Prof Mattar.

However, her stance is firm on how the mRNA vaccines can safeguard pregnant women, as it offers proven protection and even benefits to her baby during these uncertain times. "If the mother is late in her pregnancy, say 35 to 36 weeks, and wants to take the vaccination, there are still more benefits than there are risks," she said.
"She would have protective antibodies two to three weeks after the first dose, which will then be transferred to her baby and confer some protection on the newborn. If she completes her second dose before delivery, that's even better. If she has enough time to produce a good level of antibodies, the baby then gets additional antibodies through the breast milk."
In consultation with A/Prof Citra Mattar, Senior Consultant, Division of Maternal Fetal Medicine, Department of Obstetrics and Gynaecology, NUH.