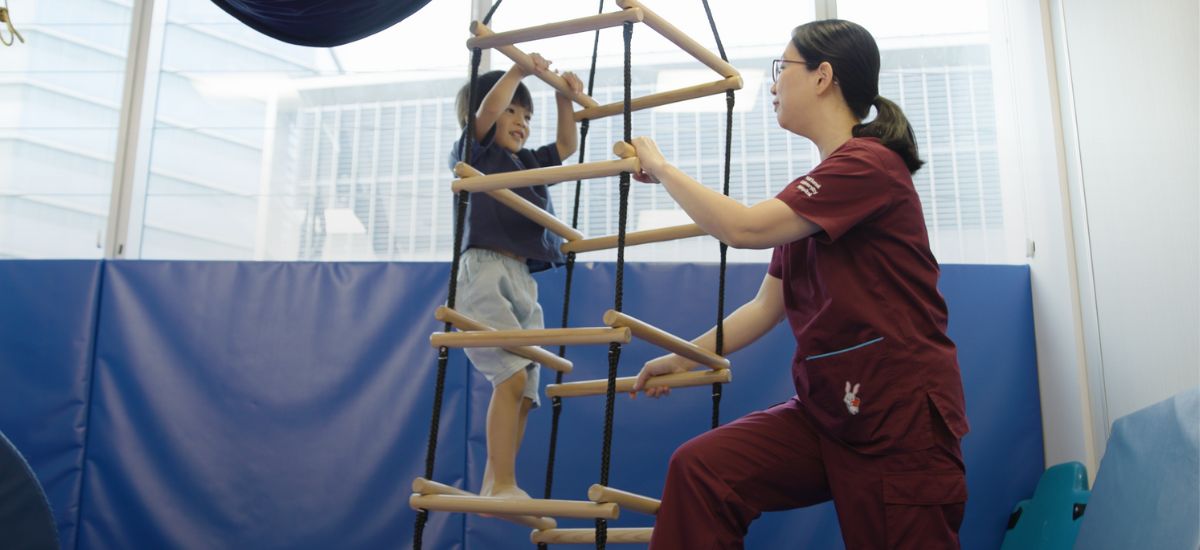 People
Leading from the heart
Published on 16 May 2023
For Ms Esther Tai, being a paediatric occupational therapist is not just a job – it's a personal mission to enable children to live their best lives.
It is only 10:30am on a Friday, but Ms Esther Tai, Principal Occupational Therapist at the National University Hospital (NUH), has already sat through three meetings.

Despite that, she shows no signs of weariness when she explains what her role as an occupational therapist entails. On the contrary, she speaks with gusto and enthusiasm, barely able to contain the passion she has for her job.
Those who know Ms Tai would not be surprised.
Having spent over two decades as a paediatric occupational therapist, Ms Tai – or as she is known to most of her patients, Aunty Esther – has spent a large part of her career working with children and adolescents up to 18 years old.
"My role is to support children in their development, so that they are able to fulfil their roles and occupations at different phases of their lives," Ms Tai explained. "
However, the children that Ms Tai sees daily often have developmental behaviour challenges. This sees her working with children diagnosed with conditions such as Autistic Spectrum Disorder (ASD), attention deficit and hyperactivity disorder (ADHD), as well as those with impairments to their motor, social emotional and behavioural development.
"I help parents reframe their child's behaviour by using play and activities to facilitate and support their missing capacities," Ms Tai elaborated.
While Ms Tai is now an accomplished and experienced paediatric occupational therapist, she still recalls how difficult it was for her when she was just starting out in this role.
"When I first began my career as an occupational therapist, I could not work with children because it made me very emotional," she shared.
"However, I persevered as I believe that all children want to be good and do well. It's just that many of their behavioural issues arise due to missing capacities and a dysfunctional coping mechanism."
It is this unwavering belief that has inspired Ms Tai to consistently go above and beyond to help her patients. Indeed, she takes a personal interest in each of her patients' condition and to better understand the root of their problems.
This then allows her to come up with, and implement, the best course of treatment possible for the child.
One of Ms Tai's more memorable cases of her career involved a four-year-old with a history of epilepsy and challenging social behaviour.
Recognising that the course of treatment for the child would have to be multi-fold, Ms Tai not only visited his school to gain an in-depth understanding of the difficulties he faced, but also provided suggestions to his teachers on how to better manage his behaviour.
In addition, Ms Tai offered his parents coaching on home-based behaviour management principles. All these steps to help the child were taken on top of the regular play-based one-on-one intervention that she had with him.
Thanks to the combined effort of Ms Tai, his teachers, and his parents, the child successfully completed his primary school education last year.
"The reward of seeing these children grow, develop, and overcome challenges at different phases of their lives to reach their fullest potential is what keeps me going," Ms Tai said.
For Ms Tai, the next career goal that she has set for herself is to mentor the next generation of occupational therapists and share with them all that she has learnt from her decades of experience.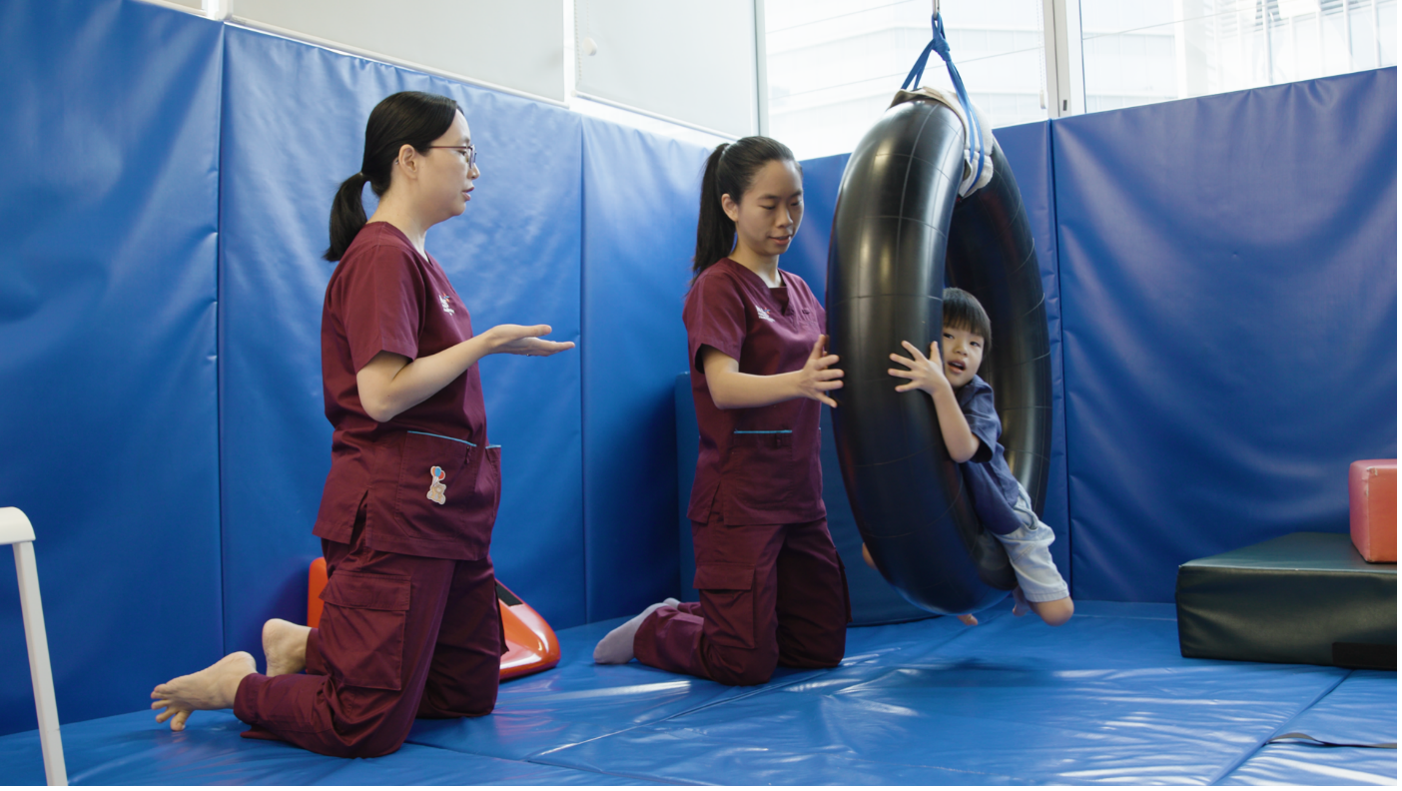 Her work in the field of paediatric occupational therapy has also transcended the borders of Singapore – she ran training courses for her counterparts in China, as well as for local voluntary welfare organisations (VWOs).
"The impact of teaching is far-reaching. I see it as a way of bringing more value to the field beyond my role as a paediatric occupational therapist," Ms Tai said.
Having already transformed the lives of countless children for the better, Ms Tai's unwavering dedication to her profession will certainly see her continue making an impact in the industry – either as an occupational therapist, or an educator – for the foreseeable future.
Click here to find out more or to join us as an occupational therapist.
In consultation with Ms Esther Tai, Principal Occupational Therapist, Rehabilitation, NUH.