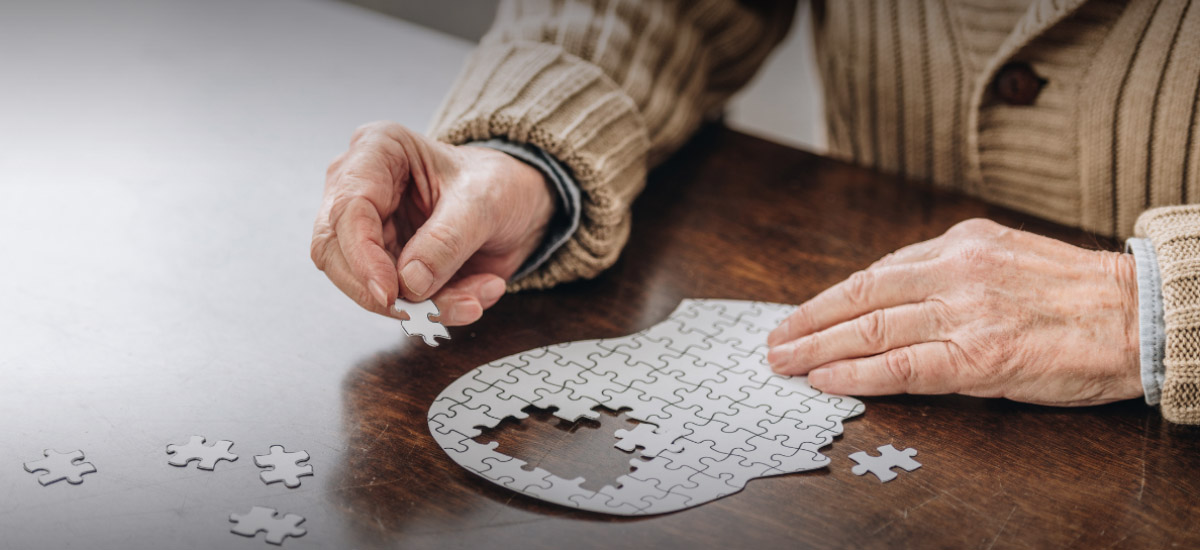 Science
Dementia: An earlier diagnosis through a blood test?
Published on 8 November 2021
In Singapore, about 10 percent of people aged 60 and above suffer from dementia. Existing methods of diagnosis are painful and invasive – but a new technology could make this possible through a simple blood test.
The ability to think, speak, and remember: while many of us take this for granted, many patients who suffer from dementia eventually lose this faculty.
In Singapore, about 10% of people aged 60 and above suffer from dementia. With symptoms including a failing memory and personality changes, dementia is debilitating, stressful, and worst of all – incurable.
There are still ways for patients and their caregivers to manage the disease. However, by the time the symptoms get bad enough for the patients to start seeking medical attention, "it's usually too late", said Dr Mitchell Lai, Senior Lecturer at the Department of Pharmacology at the National University of Singapore's Yong Loo Lin School of Medicine (NUS Medicine).
The role of blood tests in dementia diagnosis
"When the patient is actually diagnosed with dementia, a lot of the brain damage has already occurred beforehand," he explained.
"So the question is – are we able to find some changes that occur a little bit earlier, before major brain degeneration has taken place, which would give us a chance of actually doing something about it?"
The answer, Dr Lai believes, might be yes. Today, the diagnosis of Alzheimer's – a primary cause of dementia – is usually carried out through a combination of an MRI and a spinal tap to draw a sample of cerebrospinal fluid (CSF). "But obviously this is very invasive, painful, and expensive for the patient," he said.
But a growing body of research shows that biomarkers – or indicators in the body – could possibly supplant this method. Biomarkers could reveal valuable information about the diagnosis and prognosis of dementia, even before the obvious symptoms start showing.
This could allow for early interventions to be taken, and also give patients a better idea of what to expect – for instance, the speed of their disease progression, said Dr Lai.
And since they can be analysed through a simple blood test, they would be a much cheaper and less invasive – but equally effective – means of early detection.
The Simoa technology
Most existing blood-based biomarker tests are quite inconclusive due to the lack of sensitivity, and as such, the technology has not been validated in any part of the world yet.
But with the advent of a new technological platform, a single molecule array (Simoa) immunoassay, things might be set for change.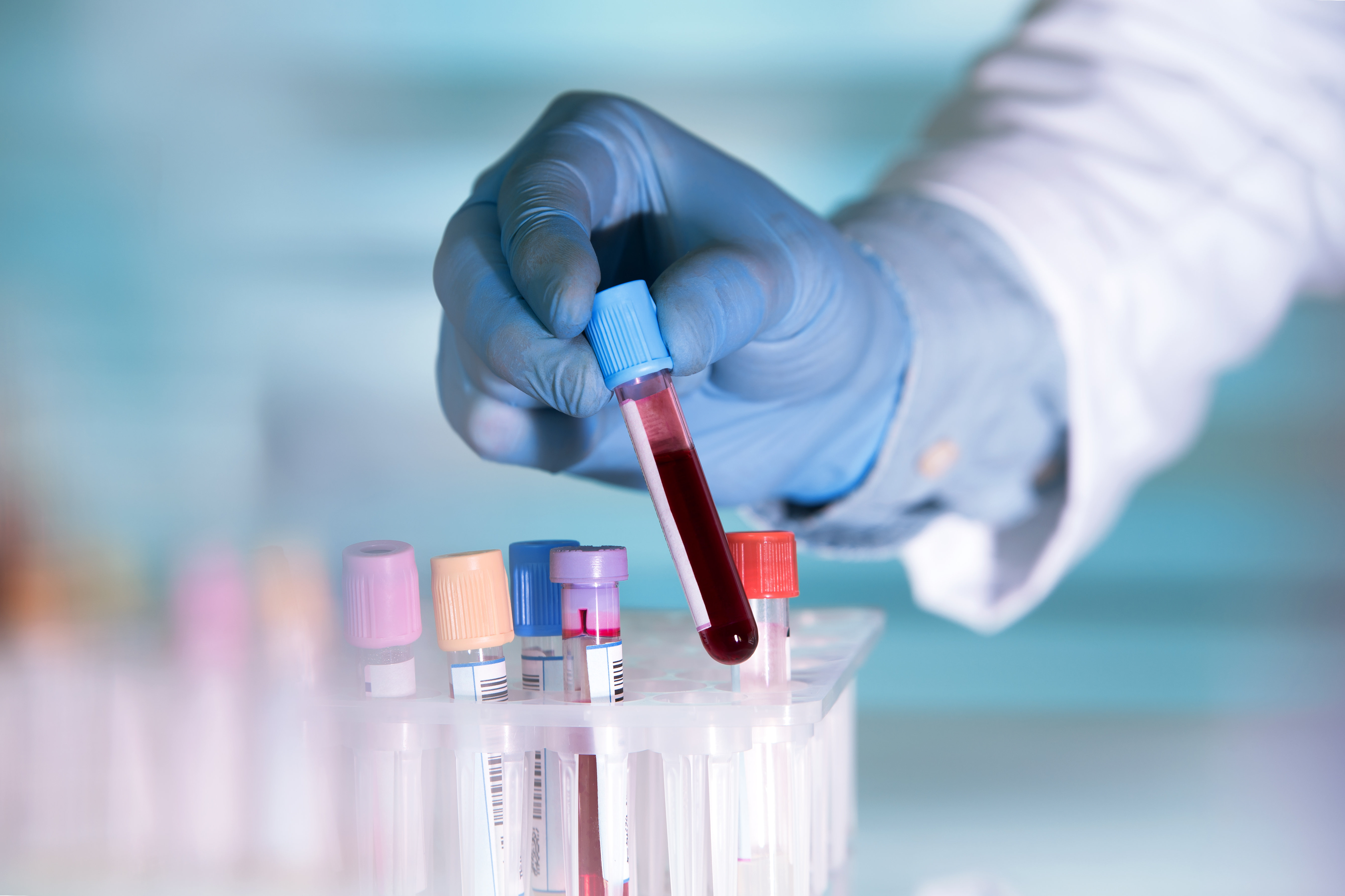 Bad blood
The key to this technology lies in antibodies. Antibodies are proteins that recognise and bind to foreign elements – such as bacteria and viruses – in the blood.
Importantly, they're incredibly specific, and can recognise a single molecule out of thousands. By making use of this ability, Simoa is able to capture these molecules and detect small changes in the blood that indicate disease, with just a simple blood test.
"Furthermore, by comparing across patients, we can tell who has higher levels and lower levels of these molecules – so, if you're going to be one of those people whose disease progresses faster, or one of those who progresses more slowly," explained Dr Lai.
Simoa has been studied in Western populations with promising results, demonstrating a sensitivity of around a thousand times higher than conventional technologies, he added.
However, there has been little work done so far to see if it can be used in Asian populations.
"With dementia, there are really big differences between Western and Asian populations. For example, we have a much higher baseline level of cerebrovascular disease, or CeVD, which means that the dementia we face could be much more severe," he said.
"So you cannot just apply the results from studies in Western populations to our own, and assume the results will be the same."
This is where the Memory Ageing and Cognition Centre (MACC), where Dr Lai serves as a Principal Investigator, comes in. Part of NUS Medicine, the centre aims to provide a comprehensive picture of cognitive impairment and dementia in Asian populations.
"We have just demonstrated – for the first time – that this test can be used in Asian populations as well, and it's not affected by the higher incidence of CeVD we experience," he said. This means that SIMOA can be used to effectively indicate the presence of Alzheimer pathology and brain atrophy in local populations.
"And what we brought to the table is quite unique, because our cohort is made up of local patients. Other countries, like Japan and China, might have cohorts too, but none of them are as ethnically diverse as we are…we are a microcosm of Asia's populations," he added. The paper was accepted by medical journal Alzheimer's & Dementia in Feb 2021.
Future prospects and challenges
In future, the team hopes to zero in on one of the findings in this study: a biomarker that exhibits in a completely different way in Asian populations. "So we cannot assume that everything is exactly the same," he explained. The team is already working on a second study which it hopes to publish later this year.
And while blood-based biomarker tests in routine clinical use may still be a ways off, Dr Lai believes that with time, they will come to fruition.
"It wouldn't be surprising," he said. "Now, the Simoa machine is the size of a door. But if they can miniaturise it, and if it becomes a well-validated technology, one day we could see it in the diagnostic lab, with people using it routinely.
"We still need follow up studies, with a bigger cohort, maybe involving more centers. But [our study] is definitely a step in the right direction – a brick of knowledge that could, one day, allow us to introduce blood-based biomarkers as an official diagnostic or prognostic test for dementia."
In consultation with Dr Mitchell Lai, Senior Lecturer at the Department of Pharmacology, NUS Medicine.