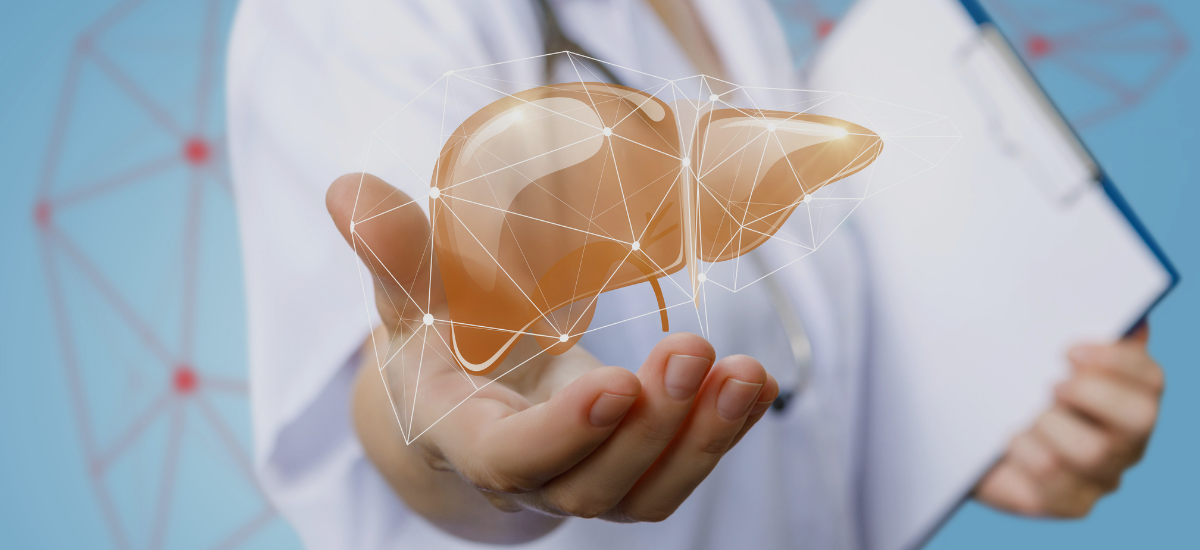 News
Science
Shorter recovery times, reduced scarring for liver transplant donors
Published on 18 October 2021
For liver donors, transplants can be an unnerving prospect.
Typically, donors have to undergo a surgery known as an open hepatectomy to remove part of their liver for transplantation. In this procedure, the surgeon makes a large, J-shaped incision – between 20 and 25 centimetres wide – across the donor's abdomen to access the liver.
While this method is easier for the surgeon as it offers a larger operating field, such a major surgery can be hard on the patient, resulting in a large scar as well as long recovery times of up to a month.
This deters potential donors, even as the demand for liver transplants continues to grow, said A/Prof Alfred Kow, Senior Consultant at the National University Centre for Organ Transplant (NUCOT).
"We do have quite a lot of [potential] donors who find out that the scar is very big, and then decide they don't want to donate," he added.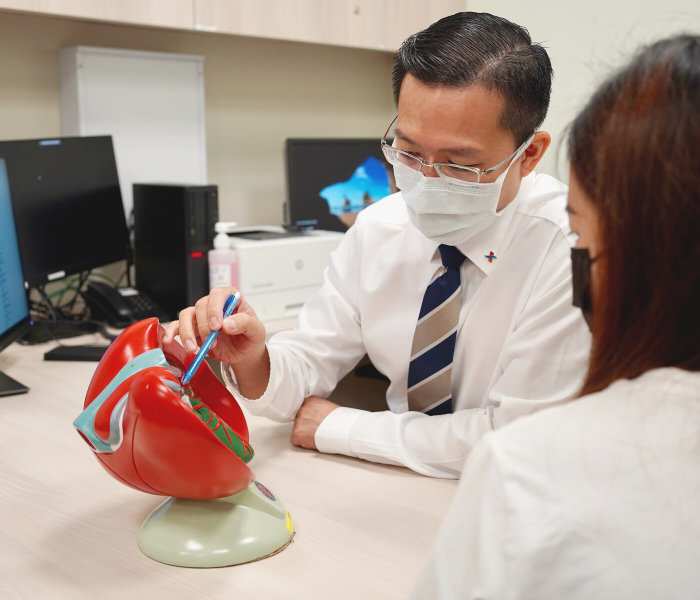 But a new, less invasive approach to the procedure could provide donors with a less daunting option. The pioneering surgery, which has been introduced at the National University Hospital (NUH), utilises a minimally invasive keyhole method.

Under this approach, the surgeons will divide the liver through two to three small keyhole ports in the upper abdomen, and extract the liver segment through a five-to-seven centimetre incision above the pubic region, similar to a caesarean section.
"The advantages of the minimally invasive surgery for donor hepatectomy include smaller surgical incisions, less post-operative pain, and faster recovery in the post-operative period," said A/Prof Kow.
"Hopefully this will encourage more individuals to come forward, so that we can save more patients' lives."
Since it was introduced in late 2017, 15 of these minimally invasive surgeries have been performed in NUH, of which eight were paediatric living donor liver transplants, and seven were adult.
And while it is a promising surgery that is already widely offered in major centres like South Korea, it is still a developing technique, cautioned A/Prof Kow.
He added that it is a technically demanding procedure and requires an experienced surgical team in order to perform the surgery safely and confidently.
As such, only about 10% to 20% of donors will be considered suitable for the surgery at this juncture. This is because operating on certain donors – such as those who are overweight, or who have complex liver anatomy – might be too technically difficult.
However, this figure is expected to increase by up to half as the team becomes more competent and mature in this technique, he explained.
"I think it's prudent to be safe at the beginning…but we are slowly building up our experience. And when we're able to do more, more patients will be able to benefit in future."
In consultation with A/Prof Alfred Kow, Senior Consultant, Liver Transplantation, NUCOT, NUH.